Lincoln Families,
It definitely was a different kind of Thanksgiving holiday, but regardless of the sacrifices many of us made, I am hopeful you made the best of it and enjoyed the time with your kids!
The final days of school prior to the much anticipated Winter Break are always a busy time of year, yet also a time where we all start to lose a little stamina. I imagine with the remote element of learning the likelihood of that happening over the next few weeks is even more likely. Therefore, we will be doing all we can to create engaging and exciting learning opportunities for our kids and even an upcoming Winter Spirit Week to sustain us for the final school days of 2020! As you've done since March, please continue to join us in supporting and encouraging your kids' learning as their teachers at home by reminding them of Lincoln's Remote Learning Advice:
Don't forget that our Friday supply pick up days will resume this Friday, December 4 for all K-4 students. Please be sure to stop by the Franklin blacktop sometime on Friday to pick up new materials and to drop off work and library books.
As always, thank you for your continued support of Lincoln. Please never hesitate to reach out if there is anything more we can do to support your family.
Have a great start to December! CG
---
Calendar
Friday, 12/4: K-4 Supply Pick Up, Franklin side playground
---
Virtual Painting Party with Creativita!
The Lincoln PTO is teaming up with Creativita in Forest Park to host a virtual painting party for our Lincoln Eagles on Thursday, December 10th at 4:00 pm or 6:00 pm!
It's easy to register, just click on the link and choose a time slot https://www.creativitaco.com/product-page/virtual-paint-night-with-lincoln-elementary. Registration closes December 7th!
The kit can be delivered to your door or you can choose to pick it up at Creativita in Forest Park. Please note that the project will be the same for both times. A portion of the proceeds will help support the Lincoln PTO.
---
Heartworks Mitten Tree – donate this Friday at supply pick-up!
Heartworks Service Club is sponsoring the Mitten Tree – an annual holiday tradition at Lincoln School.
During supply pick up on Friday, December 4th and Friday December 11th, Lincoln families can donate NEW mittens, gloves, hats and scarves for children ages 4-13, all of which will be donated to Hephzibah Children's Association in Oak Park.
Families can hang their donations on the Mitten Tree located under the tents on the Franklin Avenue side of the school during supply pick up on Friday, December 4th and Friday December 11th.
Thank you for your contribution to this organization.
---
Virtual Science Fair Co-Chair NEEDED
We are considering a virtual science fair….if we can get another co-chair!
We are looking for a co-chair for this year's annual Science Expo. The Expo takes place in late January, and while we already have one volunteer we would love a second to help organize this fun event. If you are interested in volunteering or receiving more information please contact Lincolnrfptopresident@gmail.com.
---
2020 online book fair – ends 12/2!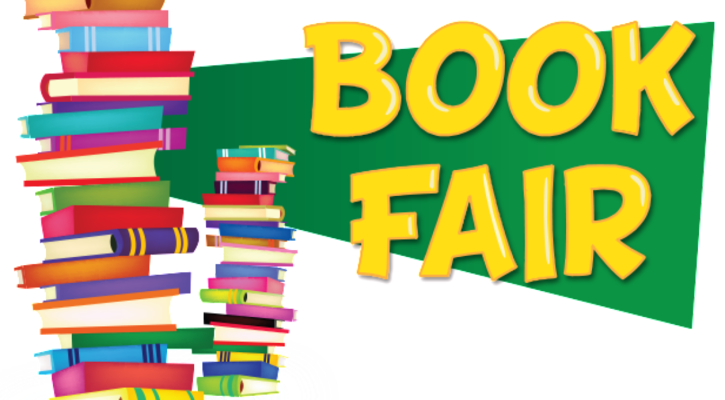 Shop for the holidays and support the Lincoln Library, author visits, and assemblies. Teacher wishlists and some recommended books from Mrs. Brauweiler are available at abcfairs.com in the blue menu bar.
Support Lincoln School! Order books at: Anderson's Virtual Book Fair, November 19 – December 2nd. Click here for more information about the Book Fair, Family Reading Night this Thursday, and the annual Book Fair Contest!
*The Best Selection, *New Releases, *Best Literature, *Reading Books reduces screen time, *Order anytime from anywhere
---
The Young Filmmakers Online Academy
The Young Filmmakers Online Academy will hold a series of live, virtual, synchronous classes for kids in grades 3 to 8 later this month and early next month. They will learn from professionals about how to make a movie with their cell phones or tablets. Content will include story, camera, lighting, sound, editing, and more. Cost is $30 for River Forest residents and $35 for non-residents. Register: https://www.oneearthfilmfest.org/workshops
Sundays from 2 to 3:15 p.m. for Grades 6 to 8 taught by Jonathan Moeller
Nov. 29, Dec. 6, and Dec. 13 – Register Here
Sundays from 4 to 5:15 p.m. for Grades 3 to 5 taught by Adam Joel
Nov. 29, Dec. 6, and Dec. 13 – Register Here
---
Technology support
Thank you for emailing powerschool@district90.org or helpdesk@district90.org with your technology questions/issues. Please remember to include as much information as possible, e.g., Student Name, Teacher Name, School, iPad asset tag number, etc. Screenshots, links, websites and any other information regarding the issue is helpful. For example, my iPad/computer can't connect to the XXXXX website when I click on this link.
Additionally, if you have difficulty logging into your child's special area classes, please be sure to reach out to that particular teacher to assist with any login issues.