Lincoln Families,
Hopefully you are enjoying the extended weekend with your family. Between the marathon, baseball playoffs, the start of hockey season and Monday Night Football in town, it is hard not to get caught up in the incredible energy all around the city.  After volunteering at the marathon today I am officially psyched for my marathon in two weeks! Congratulations to all our Lincoln School family members who ran the marathon!
October 31, Fall Parties and our annual character parade are also quickly approaching. Hopefully you received the attached flier in Friday folders containing information regarding parties and the character parade. If not, please be sure to view it and return the slip to school so we can be sure all our kids are accounted for.
Parent Teacher Conferences are also  quickly approaching on November 1 and 2. Please don't forget to sign up for a time to meet with your child's teacher using this link sent last week to all D90 families.
Finally, it's never to early to begin planning for our annual Winter Concerts. For those of you in the process of making December plans, here is the Winter Concert schedule for Thursday, December 21:
1st Grade- 9:45
2nd Grade-10:30
3rd Grade- 1:00
4th Grade- 1:45
I hope to see many of you at our only evening PTO meeting of the year this Tuesday evening at 7:00 and at our annual family math night on Thursday.
As always, please never hesitate to reach out if there is anything I can do to support your kids or your family. Thanks for your continued support of our school. Have a wonderful week. Go Cubs Go! CG
Calendar
Monday, 10/9: NO SCHOOL

Tuesday, 10/10:
HEROBoys – 3:15-4:15 in the gym
PTO Meeting – 7pm in LLC
Wednesday, 10/11:
"Waste-Free Wednesday" – pack a waste-free lunch
Thursday, 10/12:
3rd Grade Field Trip – Botanical Gardens
Family Math Night – 6-7:30pm – gym
Friday, 10/13:
Wonder Writers – 7:30-8:15am in multi-purpose room
2nd Grade Coding Club – 11:55-12:25 in STEM lab
Fun Lunch – Chicken Fingers/Veggie Burgers
PTO Meeting – Tuesday, 10/10 at 7pm
The PTO Meeting scheduled for Tuesday, 10/10 is the only evening meeting of the year.  The meeting will be at 7pm in the LLC.
Family Math Night – This Thursday!
This is a free event filled with fun hands-on math activities.

Grades K-4 families welcome!

When:  Thursday, October 12 from 6 – 7:30 pm
Where:  Lincoln Gym (enter at Franklin door)
Wonder Writers Starts this Friday!
The leaves are changing colors. The calendar says it is fall. That can only mean one thing…it is time for Wonder Writers to begin.
Children in Grades 1-4 are invited to come to the Multi-Purpose Room on Friday mornings beginning on Friday, October 13, from 7:30-8:15. We will experience many different ways authors find their voices and explore their craft. Children are welcome to attend as many sessions as they can. Parents will be invited to meet the authors in December and May.
2nd Grade Coding Club – Starts 10/13

Please note 2nd grade coding club begins this Friday, 10/13.
A note from our School Social Worker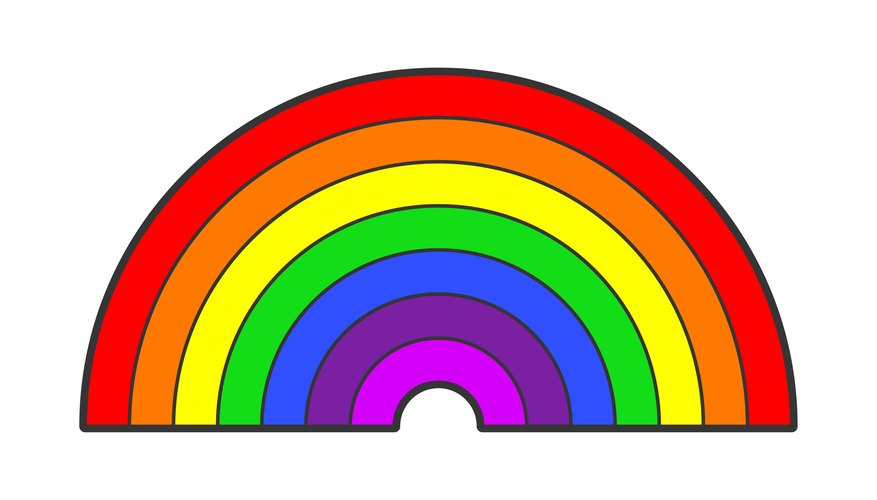 Our school social worker, Mrs. Payton, invites students in grades 1-4 to participate in Rainbows.  Rainbows consists of peer-support groups for children who have experienced a significant loss.  This loss may involve a separation, divorce, death, deployment, incarceration, illness, or other difficult transition.  The group is open to all Lincoln students, and it gives the children an opportunity to work through their feelings and come to an increased acceptance of the life-changes they are experiencing.  Rainbows Permission Slip
Library News
Last Call:
If you would like to order Justin Roberts CDs and books, the deadline has been extended (thank you Justin!).  Please send the order form in by this Wednesday, October 11.  Be sure to include personalization and payment by check made out to Carpet Square Records.  The order form is attached.  Any questions – please contact Mrs. Brauweiler.
Books​ ​and​ ​Building​ ​Club –
Registration NOW OPEN!
Mrs. Brauweiler has new lunchtime clubs for first and second graders!  The club meets during lunch/recess on Tuesdays for 1st graders and Thursdays for 2nd graders.
See the flyers below for more details – sign up through the WebStore is NOW OPEN!  Limited to 15 students per grade.
Lincoln Elementary Pan-K Run/Walk and Breakfast
Join in the 4th Annual running of the Lincoln Pan-K 5K Run/Walk. 2017 Pan-K Flyer  This fun-filled family event will take place throughout the beautiful streets of River Forest.  Your race registration includes a 'Lincoln Rocks' Water bottle, a medal for finishers, refreshments along the course and of course, a pancake breakfast at the finish line.  Everyone is invited to the pancake breakfast where you'll see familiar faces, make new friends and enjoy a great breakfast of pancakes, sausage, fruit and juice or coffee.
Run, walk or just eat, it's a super community event sponsored by the Lincoln Elementary PTO.
When: Saturday October 28th
Run/Walk report to registration desk at 7:30
Breakfast served 8:00-10:30
Where: Run/Walkers report to Franklin side of Lincoln Elementary. Pancake eaters report to the Lincoln gymnasium.
Why:  Why not?
Cost:
Kids Half K: $12
Youth 5K: $15
Adults 5K: $20
Breakfast-Only: $5
Please register and buy tickets in advance at Lincoln Webstore before it closes Friday Oct 27th at noon.  Same-day race registration will increase $5.  Breakfast tickets can be purchased the morning of the event for $5.
We need volunteers!!! Join kitchen staff for a shift or help keep runners safe, on course, hydrated and energized. Just go to Signup Genius to sign up.
* This is a nut-free menu. Menu items and ingredients have been made with equipment used to prepared food containing milk, eggs and tree nuts. Ingredient lists and labels will be provided.
Course information:
The 5K course starts at the Franklin playground, runs north on Franklin to east on Oak, then north on Monroe, to west on Thomas, to south on Keystone, to east on Oak to south on Park.  The finish line is at Park and Lake.
The Half K is a fun-filled short kids race that will take place on the block immediately surrounding Lincoln, prior to the start of the 5K.
Questions? Contact Steve Lefko ("s_lefko AT hotmail.com") or Cal Davis ("cdavis1052 AT aol.com") for more information.
Art Appreciation Volunteers Needed!
Calling all Lincoln parents!  We still need Art Appreciation volunteers!!  Great opportunity to get into your child's classroom.  Not a huge commitment but a really fun way to help the kids learn about art!
Please go to Sign Up Genius today.
Any questions?  Please contact Elizabeth Roginski (Elizabethroginski AT gmail.com).
Waste-Free Wednesdays Start This Week 
On all school days, students are encouraged to bring lunches that include as many items as possible that can be eaten, reused, recycled, or composted and as few items as possible that must be thrown away.  You can help your child pack his or her waste-free lunch by including only what your student can eat, using reusable containers or bags, or buying non-perishable foods in bulk. Each Wednesday, kids who bring a Waste-Free Lunch earn a hand stamp for their environmental stewardship. A waste-free lunch does not produce any landfill-bound waste. (Hint: wrappers, baggies, and packaging are the biggest culprits.)
Additional Waste-Free Lunch Tips:
Include:
Reusable containers, forks, or spoons, foil or wax paper
Whole fruits without packaging.
Drinks in containers that can be reused, such as a thermos, or recycled such as a can.
Snacks purchased in bulk & brought in reusable containers.
Reusable ice packs.
Don't Include:
Individually wrapped snacks
Plastic baggies that are not reusable
Disposable forks and spoons
Straws
One Earth Young Filmmakers Contest
Creative students who love planet earth will want to participate in the One Earth Young Filmmakers Contest to win prizes, a matching gift, and a film premiere at Chicago's One Earth Film Festival in March 2018.
Link to high resolution video on YouTube: https://youtu.be/nsYJE4PjNe4
Link to our contest details page which hosts the YouTube video: http://www.oneearthfilmfest.org/contest-details/
Box Tops – Make a difference for our school!
Don't forget to clip your Box Tops! Take a look at how much we can earn if everyone saved box top coupons each month.
Need a place to help keep track of your coupons? Print out a collection sheet here.
Please submit all Box Tops to your child's classroom or feed our new Lincoln Box Top Monster in the office. Thank you for your continued PTO support!
Do you shop on Amazon.com?
Use AmazonSmile to make your purchases, and Lincoln Elementary will receive 0.5% of your purchases!
AmazonSmile is a simple and automatic way for you to support Lincoln Elementary PTO every time you shop, at no cost to you. When you shop at smile.amazon.com, you'll find the exact same low prices, vast selection and convenient shopping experience as Amazon.com, with the added bonus that Amazon will donate a portion of the purchase price to your favorite charitable organization.
Click here to learn more about AmazonSmile. Click here for instructions on how to sign up. Any questions, please contact Missy Heintz (missyheintz AT gmail.com). Thank you for supporting your Lincoln PTO!