CONGRATS to Mr. Godfrey and to all the Lincoln Parents that ran the Chicago Marathon this morning!
A few reminders from last week's note:
Conferences – It is hard to believe that Fall Family Conferences are less than a month away (November 6 and 7).  Last week, you should have received a communication from D90 alerting you that sign-up for conferences, sign up is happening now!
Parties – Our annual Fall Parties and Character Parade are scheduled for Thursday, October 31:
8:30 AM Kindergarten Character Parade (Park Ave. Playground)
8:45 K-2 Storyteller Assembly in the Auditorium
9:30 3-4 Storyteller Assembly in the Auditorium
12:40 1st-4th Grade Character Parade (Franklin Playground)
Afternoon Classroom Parties
Veterans Day Recognition Ceremony – Over the past five years, our Veterans Day recognition ceremony has continued to grow!  This year, we are preparing yet another moving celebration to honor the Veterans of our community and families. Therefore, please see the attached flyer regarding this year's assembly scheduled for Monday, November 11 at 9:00am in the Lincoln School Gym.
---
Calendar
Monday, October 14:
Lincoln News Broadcast – during lunch, Mr. Cheney's Room
Chef Du Jour – during lunch
Hero Boys – 3:15 – 4:15pm, meet in reading garden
Lincoln Newspaper Crew – 3:15 – 4:15pm, STEM lab
Fall Yoga – 3:15 – 4:15pm, multi-purpose room
Tuesday, October 15:
Fall Tennis (grades 1/2) – 3:15 – 4:15pm, playground
Theater Club – 3:15 – 4:15pm, auditorium
Wednesday, October 16:
Waste Free Wednesday
Walking Club Wednesday
Game On Club – during lunch, STEM lab
Eat & Earn – Chipotle, 5-9pm (have dinner here!)
Thursday, October 17:
Wonder Readers – 7:30am, Mrs. Mares's Classroom
Principal Birthday Lunch – October
Coding Club – during lunch, Mrs. Mares's Classroom
Fall Tennis (Grades 3/4) – 3:15 – 4:15pm, playground
Recorder Club – 3:15-4:15pm, auditorium
Friday, October 18:

Wonder Writers – 7:30am, multipurpose room
Volleyball Club – 3:15 – 4:15pm, gym
FUN LUNCH – Chicken Tenders/Grilled Cheese
---
Family Math Night was a blast!
Thank you to Katie Iammartino and Karen Stierwalt for a fantastic night!
---
Volleyball Club Season 2 – registration open now!
Registration for the second session of the Lincoln Volleyball Club is now open, click here to sign up! The Lincoln Eagles Volleyball Club will meet once a week on Fridays from 3:15-4:15pm. The girls will learn basic volleyball skills (serving, passing, setting and hitting). The max per session is 15 participants to ensure a lot of opportunity to scrimmage with limited substitutions.
The curriculum will have a very strong focus on teamwork, sportsmanship and developing sound leadership skills on and off the court. The Volleyball Club will be coached by Ann Bath. Ann is a D90 parent, Girls on the Run Coach, RFYBS Coach and very passionate about the positive impact that team sports can have on kids. And, She LOVES volleyball and still plays to this day.
Attire required: kneepads (not provided), comfortable clothing and gym shoes.  The fee is $80 per session, maximum of 15 participants.  Session 2 Dates: 10/25, 11/1, 11/15, 11/22, 12/6, and 12/13.
---
Autographed books by Aaron Reynolds – available through Tuesday, 10/14!
What a great visit we had with Aaron Reynolds last Thursday!  He was so much fun and we loved learning about his books and his writing.  Autographed (no names) books are still available through Tuesday.  On Wednesday, they will return to the bookstore. 
Linked here
is the order form if you would like to purchase one of his books.
---
Recess Lunch Support Needed – Wednesday, 10/16
As you can imagine, the school day's are often so busy that weeks can pass without the opportunity for us to gather as a faculty. Therefore, each trimester this school year, the entire Lincoln School staff is planning to come together for lunch to show and acknowledge our appreciation for one another. To do so, we are soliciting volunteers who would be willing to spend time assisting with lunch and recess duty on that day. The first day we need support for is this Wednesday, October 16.  Please sign up here if you  are willing to help!
---
Chipotle Fundraiser – this Wednesday, 10/16!
Make dinner a selfless act by joining us for a fundraiser to support Lincoln PTO.  Come in to Chipotle at 1128 Lake Street in Oak Park on Wednesday, October 16 between 5-9pm. Bring in the flyer linked here, show it on your smartphone, or tell the cashier you're supporting the cause to make sure that 33% of the proceeds will be donated to the Lincoln PTO.
---
Books and Building Club – registration opens 10/20 at 5pm!
Engage and listen to fun picture books read aloud, engineer structures with blocks, Legos, Knex, magnets, and more (over 10 types of toys), build listening and reading skills, and create, imagine and have fun!
Club size is limited to 10 students per grade, permission slip will be handed out upon enrollment, register through the webstore!
---
Principal Appreciation Day is Friday, 10/25!
To show our appreciation for Mr. Godfrey and Ms. Gerges, the students will have the opportunity to write notes that will be hung up in the hallway outside the office. The notes are in the shape of ice cream cones and the PTO will place them around sundaes that say, "Here's the scoop, you're a COOL principal."  Please look for the ice cream cones in your student's folder this week. Please cut out cones and return to office by
Thursday October 24th
.
---
Pan-K Run/Walk and Breakfast –  Saturday, 10/26, registration now open!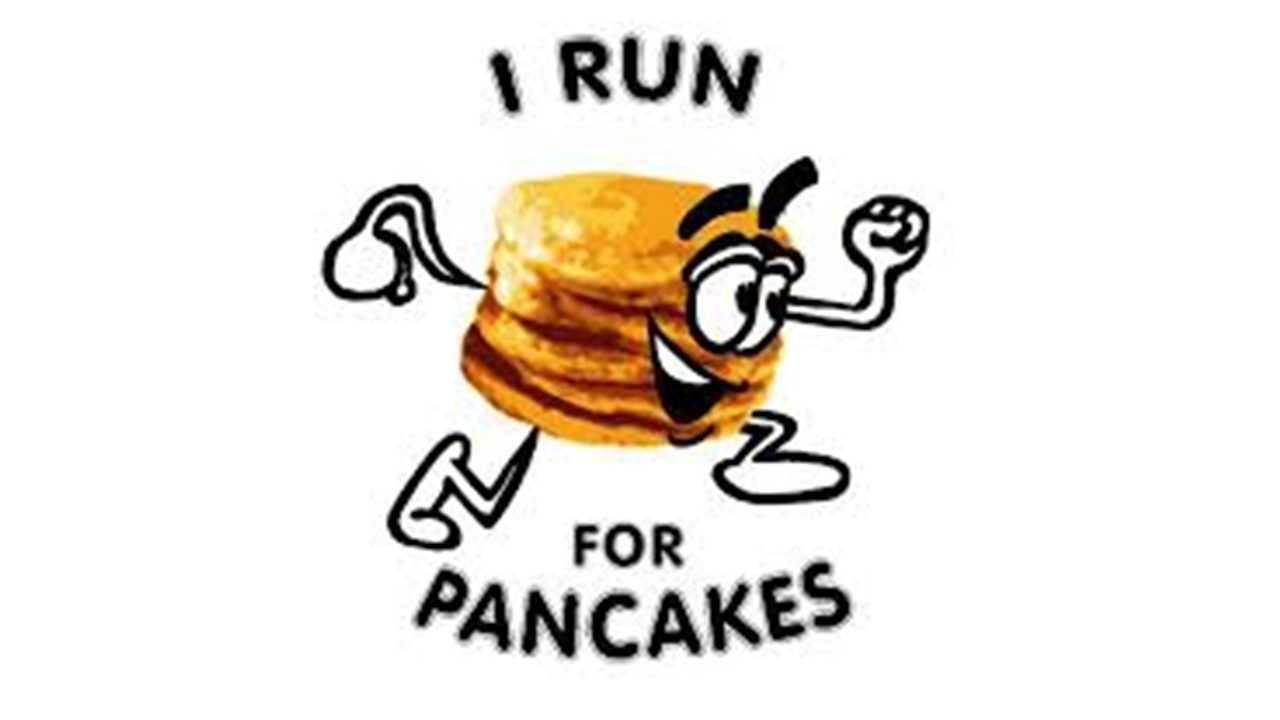 Register now for the 6th annual running of the Lincoln Pan-K 5K Run/Walk on Saturday, October 26th!  This fun-filled, family event will take place throughout the beautiful streets of River Forest. Your race registration includes a medal for finishers, refreshments along the course, and of course, a pancake breakfast at the finish line. Everyone is invited to the pancake breakfast where you'll see familiar faces, make new friends, and enjoy a great breakfast of pancakes and sausage.  Please register and buy tickets in advance on the webstore before it closes Friday Oct 25th at noon.  Same-day race registration will increase $5.  Breakfast tickets can be purchased the morning of the event for $5.  * This is a nut-free menu. Ingredient lists and labels will be provided.
Run, walk just eat, or volunteer (please!) it's a super community event sponsored by the Lincoln Elementary PTO.
DETAILS! – Run/Walk participants report to registration desk on the Franklin Ave side of the school at 7:30am.  Kids Half K race starts at 8:00am on the Park Ave side of the school.  The 5K race starts at 8:15am on the Franklin Ave side of the school.  Breakfast served 8:00-10:30am.  Pancake eaters report to the Lincoln gymnasium.
Kids Half K: $12
Youth 5K: $15
Adults 5K: $20
Breakfast-Only: $5
The start and finish line is on Franklin at the playground. The runners will START North on Franklin and then turn East on Oak. They will head to Jackson and then turn South for 1 block until they reach Quick turning East. They will run East on Quick until they reach Bonnie Brae and turn North. They will run 1 block and return back to Oak turning West. They will then turn North on Monroe until they reach Thomas and turn West. The runners will continue on Thomas until turning South on Keystone. The course continues back to Oak where they will turn East. They will meet the home stretch when then reach Franklin and turn South to the FINISH LINE.
Questions? Contact Anthony Kramer at akramer@americandooranddock.com or Cal Davis at cdavis1052@aol.com for more information.
---
Book Fair is Coming…Volunteers Needed!
The book fair will be in the Lincoln Library Monday, 11/4 through Thursday, 11/7.
Please consider donating a few hours of your time to this important PTO fundraiser. All of the money raised at the Book Fair goes back to the library to expand the book collection and to bring authors and illustrators to the school to talk to our students. We need help with set up, sales, Family Night, and take down. You can see the full schedule of opportunities on Sign Up Genius. Do your shopping while volunteering during school hours! Younger siblings are welcome to tag along while you volunteer.
Questions? Contact Anne Powers akpowers5@gmail.com or Sarah Donoho donohosarah@gmail.com.
---