Lincoln Families,
Happy summer! Although the past few weeks might have seemed to move in slow motion, it is hard to believe that 178 days have come and gone. I hope you had a great weekend and are ready for the final three days of school. I enjoyed the weekend in St. Louis. Hopefully tonight, the Stanley Cup will make its first visit to St. Louis! Go Blues!
For all practical purposes….I suppose it's safe to say… we've made it. The next three days will be over before we know it! The excitement of summer, sun, vacations and rejuvenation are met with mixed emotions as I walk the halls and bit by bit watch student work, art and projects disappear and the walls once again become a blank canvas awaiting the new stories, experiences and memories the next year will bring.
It has truly been another incredible year at Lincoln! There is so much to celebrate and be proud of as we prepare to put the finishing touches on the year. I look forward to celebrating all your kids' hard work and accomplishments at Field Day on Wednesday! Here again is the run down for Wednesday's events:
***In the event of inclement weather, an alternative schedule will be sent***
On Wednesday, the annual "Clap Out," will be led by the Lincoln School retirees of 2019. Ruth Soppet, Physical Education (26 years) and Susan Dunnell, para-professional (14 years). During their time at Lincoln they have dedicated their personal and professional lives to playing their unique role in making Lincoln such a Fine Fine School! Please join me in congratulating Ruth and Susan on their retirement and thanking them for their service to our school community. Here are a few pictures from the annual D90 Retirement and Recognition dinner. Once a Lincoln Eagle always a Lincoln Eagle!
I am beyond humbled by the support, kindness and encouragement each of you continue to show the entire faculty and staff at Lincoln. Your children are amazing and I've enjoyed being a small part of their journey this year. There are so many things that make Lincoln the best school around and the character of our kids is at the top of the list! I am already excited for their return in August!
As always, please never hesitate to reach out if there is anything I can help with. Contrary to popular belief, principals still work in the summer, so please let me know if there is anything I can do for your family. I wish you and your family a safe, relaxing and rejuvenating summer full of wonderful new memories.
Signing off for 2018-19!
– CG
GO St. Louis BLUES!!
*****The next Lincoln Log will be sent on Sunday, August 18, 2019*****
Quote of the Week:
"Whatever happened over this past year, be thankful for where it brought you. Where you are is where you're meant to be."
---
Calendar
Monday, June 10:
Maypole Practice – 7:30am, gym
Tuesday, June 11:
Drumming Practice – 7:30am, gym
2nd Grade Poetry Palooza – 8:30: Rogers, Mayer and Jenkins, 9:30: Tanglao
Wednesday, June 12:

LAST DAY OF SCHOOL!
4th Grade Breakfast
Field Day
---
Field Day 
Lincoln Field Day will take place on the last day of school, Wednesday, June 12, starting at 11:00am. It's a fun afternoon that kicks off with a family picnic on the Lincoln playground. Parents bring a blanket and a picnic lunch for their family. Although many parents attend, kids sit in class groups and will not feel left out if a parent cannot be there.  Specific spots are mapped out for each classroom on the Franklin Lawn.
The Fourth Grade Maypole and Drumming presentation is immediately after lunch.  Then it's time for the games! Parents are welcome to stay and help run the games, or can collect their kids at the end of the school day.
Here is the schedule:
11-11:35am: family picnic, 1st-4th, Franklin playground
11:35-12:00pm: 4th grade maypole and drumming performance
12-2pm: Field Day, 1st-4th
2:25pm: 4th grade clap-out, Franklin entrance
2:30pm: dismissal
---
PTO Thank You!
Thank you to all of the dedicated volunteers, parents, administrators and staff who have shared their time, ideas and talents with the PTO! Whether it was at fun lunch, in the classroom or at any of our special events, we greatly appreciate all who supported our PTO and its mission of enhancing and enriching the education of our children at Lincoln School. Have a wonderful summer! And we look forward to seeing you again in the fall!
---
Girls on the Run 5K
Thank you to Kristen Bailitz, Julie Fleisch, Kelly O'Brien, Kelsey Howell, Malinda Peterson, and Ann Bath. The 5K was a wonderful way to end such an inspiring season.
---
4th Grade Last Day Activities
Wednesday, June 12, 2019
7:30 am – 4th Grade Breakfast in the Lincoln Gym followed by video in the auditorium
11:00 am – Lincoln School Family Picnic – Franklin Playground
11:35 am – 4th Grade Maypole and Drumming on the Franklin Playground
***In the event of inclimate weather, the Maypole and Drumming will be in the gym***
2:25 pm – 4th Grade Clap Out – Franklin Entrance
---
Extra Yearbooks Available!
Extra Yearbooks!!
Extra yearbooks are for sale with Maribeth Kopriva at Lincoln's front desk. $30 will get you a copy. There's still time to enjoy them and get signatures from friends! Stop by anytime.
---
 Walking Club Final Tally!
The Lincoln kids got Ms. Kopriva home achieving a collective target of 300 miles! The Connect4Kids committee would like to thank all the students for their enthusiasm which made this possible. Thank you to everyone who helped with Walking Club this year. We will see you in Fall with a new goal.
---
2019-20 registration – don't delay!

Registration for the 2019-20 school year is now open. In order to improve our online registration process, District 90 is now partnering with the Ecollect/Accela School Adaptive Data Management System. Ecollect is a data collection system that resides within PowerSchool, which is the District's student information management system. All District 90 registration forms are now embedded within the Ecollect system and will be accessible to you via the PowerSchool Parent Portal. Once you open your PowerSchool Parent Portal, all of the required registration forms will be available on the left-hand navigation bar.
Don't have a PowerSchool account? No problem! We have created two documents to help – these documents can be found on our website on our registration page, and they will also be sent to you in a separate email from the district.
---
Library Lowdown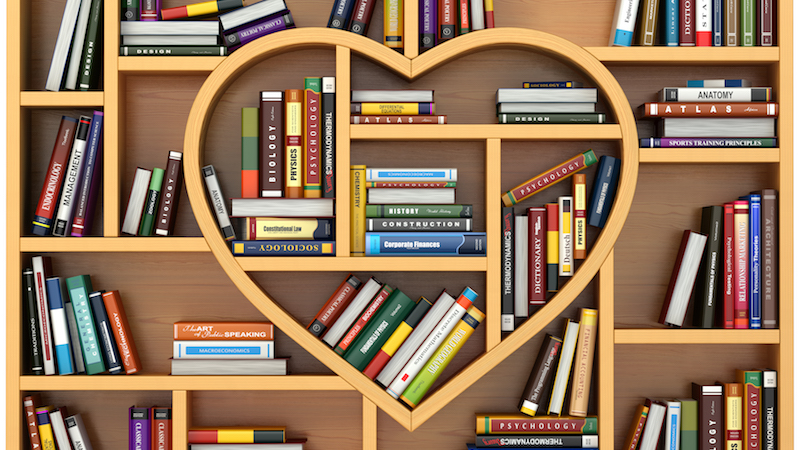 Where did you read?
We, of course, want everyone reading over the summer (along with all the other fun things the kids do). To make it a little more fun, your child has received a list of fun places and ways to read. For example, they can read in their pajamas or on a plane. They can complete the list over the summer and turn it in the first week of school for a small prize. I have attached the list if you need another copy.
https://docs.google.com/document/d/1vUhHnbW9Nezd6K89OYjl1odiYKIA37mPMb2ap-lflY0/edit
Where did you read – send in a photo
As your child is reading this summer, take a photo of them and email it to me at brauweilerd@district90.org. Their photo will be in the back to school presentation, posted in the library and possibly on the library website. This is a really fun way to see where the kids are reading.
Bluestem Reading Challenge
If your child wants to participate in the challenge by reading all the Bluestem books, they are welcome to begin over the summer. The public library has the books ready for checkout. Students received a bookmark this week with the list. The list will also be posted on the library website.
https://www.aisled.org/pdf/2020%20Bluestem%20Master%20List.pdf
Lost Books
If you have a Lincoln Library book floating around your house and you find it over the summer, please return it to the school. If you have already paid for it, your payment will be refunded. We appreciate your persistence in locating all lost books.
Stop the "Summer Slide"
Summer Slide can happen when children stop reading over the summer. How much could possibly be lost in a summer? Research indicates 2 months of reading skills and 2 1/2 months of math skills are lost over a single summer. Plus, summer slide is cumulative, so those lost months add up over time.
Here is a great article about ways to prevent summer slide:
https://www.idtech.com/blog/summer-slide-facts-for-productive-school-break
Summer Reading Programs
You all probably know about the fantastic program at the River Forest Public Library. Here are some other summer reading programs you can participate in.
Scholastic has a great summer reading program: (https://www.scholastic.com/summer/home/
Barnes and Noble has a summer reading program – and you get a free book
https://www.barnesandnoble.com/blog/kids/get-ready-for-bns-summer-reading-triathlon/
What Should I Read?
If you are looking for books for your children to read, please check our my Pinterest page for tons of great ideas. https://www.pinterest.com/fraubrau499/library-and-books/
Here is a list of suggested books by grade:
http://www.ala.org/alsc/publications-resources/book-lists/2019-summer-reading-list
http://www.readingrockets.org/books/summer
---
Junior River Forest Police Academy
Please see the attached flyer for the Junior River Forest Police Academy this summer! 2019-junior-police-academy-flyer