Lincoln Families,
I hope you had a great weekend.
Many thanks to Jennifer Moore, Nikki Elza and everyone who helped make the 2019 Lincoln School Ice Cream Social the best one yet! The weather was perfect and the attendance might have broken some records! It was an incredible evening and wonderful way to celebrate the 2018-19 school year and kick off the final eight days of school.
The highlight of the Ice Cream Social is always the distribution of the annual Lincoln School yearbook. As always, this year's memory book is a labor of love and is the result of hundreds of hours of volunteerism. Without the volunteer efforts of Monika Block, Becky Williams and their team, this years book would not have been possible! Please consider volunteering to support the development of the 2019-20 yearbook committee.
The excitement continues to mount as we approach our annual last day of school festivities. Please see the information below for the specifics:
As always, thank you for your continued support of our Fine Fine School! Please never hesitate to reach out if there is anything I can do to better support your family. Enjoy these final eight days of the school year!
Go St. Louis Blues!!!  CG
---
Calendar
Tuesday, June 4:
Drumming Practice – 7:30am, gym
July Principal Birthday Lunch
Girls on the Run – BAKE SALE – after school until 4pm (GOTR meets from 3:10-4:30pm)
Burger Moovement Dine & Earn – 11am-9:30pm
Wednesday, June 5:

Maypole Practice – 7:30am, gym
Walking Club – 8am, Franklin playground
Heartworks
Waste Free Wednesday
Thursday, June 6:
Drumming Practice – 7:30am, gym
Girls on the Run – 3:10-4:30pm, gym
Friday, June 7:

Maypole Practice – 7:30am, gym
Walking Club – 8am, Franklin playground
Fun Lunch – FREE PIZZA FOR EVERYONE!

---
Thank you to Jennifer Moore, Nikki Elza and all of the volunteers who made the ice cream social a success!
Also, a huge thanks to Monika Block, Becky Williams and all those who put their efforts into creating this year's fantastic yearbook.
---
Burger Moovement dine & earn event – this Tuesday from 11am – 9:30pm!
Please join us for the last dine & earn event of the year! Take care of lunch or dinner for the family and Lincoln PTO will receive 15% of all sales!  Please visit Burger Moovement on
Tuesday
June 4 between 11am and 9:30pm
to participate. See details
in this flyer
. Simply drop your receipt in the dedicated Lincoln PTO box for your meal to be counted towards the fundraiser. Please note that this is a reschedule from 5/21 due to technical difficulties. Thank you for your continued support of the Lincoln PTO.
---
Girls On the Run Bake Sale this Tuesday after school!
Girls on the Run will be holding a bake sale this Tuesday, June 4, after school from 3:10-4pm.  The bake sale is a fundraiser to raise money for the Oak Park YMCA.  We will be on both the Park and Franklin sides of school.  We hope to see you there!
---
 Walking Club – this WEDNESDAY and FRIDAY
As we have had to miss walking club a few times due to rain, we are doubling up again this week. Our goal is to get Ms.Kopriva to her Wisconsin home, a distance of 300 miles!
To achieve our goal, Walking Club will meet on Wednesday and Friday. Bring your siblings, parents, grandparents, neighbors. Everyone is welcome and encouraged to participate so we can collectively achieve our walking goal to Wisconsin.
Wed and Friday 8:00-8:15 on the Franklin side.
Walking club is cancelled if it is raining or the fields are too wet to walk.
Please contact Sangeetha (Sangs50@gmail.com) if you can volunteer any one of these days. Your help is much appreciated.
---
End of year PTO Volunteer Appreciation Party
Calling all Volunteers!
Who? Anyone who volunteered this year: room parents, art parents, yearbook, green 4 good, connect4kids, fun lunch, pancake breakfast, etc., etc.
When? Thursday, June 6, from 7:00-10:00 p.m.
Where? Urban Pioneer Group, 7504 Madison Street, Forest Park
Please join us for drinks and snacks as we express our gratitude for all of your hard work on behalf of the Lincoln community. Thank you for all you have done to make this year a great one! Questions/RSVP Amy Prestes (amy.prestes@gmail.com).
---
Library Lowdown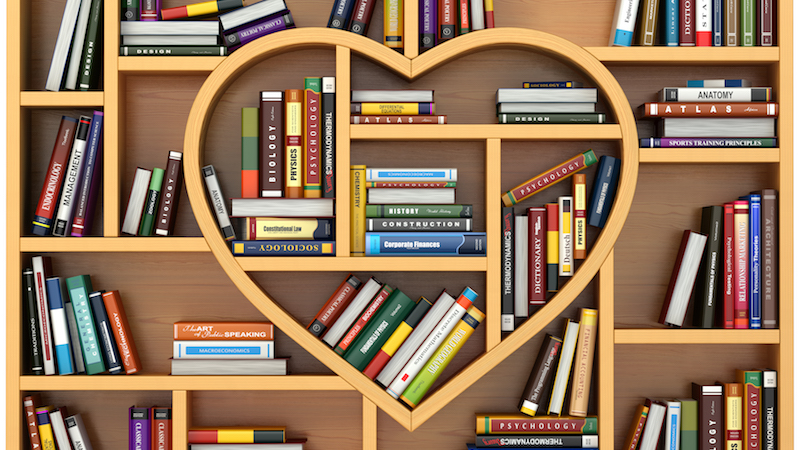 As the year winds down, please return all library books as soon as possible. If you are unable to locate a book, please contact Mrs. Brauweiler for next steps. We appreciate your assistance in helping your student return their books.
A HUGE thank you to all of the library volunteers who tirelessly shelve the books so they are always ready for the next student to read. You were a small but mighty team of 5. You shelved over 30,000 books this year! We could not do all of the library programs we do if we did not have your help in the library. Thank you so much to Stacy Austin, Kathryn Jandeska, Jeannine Steiner, Sara Yu, and Anne Ganschow.
Thank you as well to Anne Powers and Sarah Donoho and the rest of the book fair volunteers for all your work on the book fairs. Your help is truly appreciated.
---
Field Day – 

6/12, volunteers needed!
Lincoln Field Day will take place on the last day of school, Wednesday, June 12, starting at 11:00am. It's a fun afternoon that kicks off with a family picnic on the Lincoln playground. Parents bring a blanket and a picnic lunch for their family. Although many parents attend, kids sit in class groups and will not feel left out if a parent cannot be there.  Specific spots are mapped out for each classroom on the Franklin Lawn.
The Fourth Grade Maypole and Drumming presentation is immediately after lunch.  Then it's time for the games! Parents are welcome to stay and help run the games, or can collect their kids at the end of the school day.
Here is the schedule:
11-11:35am: family picnic, 1st-4th, Franklin playground
11:35-12:00pm: 4th grade maypole and drumming performance
12-2pm: Field Day, 1st-4th
2:25pm: 4th grade clap-out, Franklin entrance
2:30pm: dismissal
---
2019-20 registration – don't delay!

Registration for the 2019-20 school year is now open. In order to improve our online registration process, District 90 is now partnering with the Ecollect/Accela School Adaptive Data Management System. Ecollect is a data collection system that resides within PowerSchool, which is the District's student information management system. All District 90 registration forms are now embedded within the Ecollect system and will be accessible to you via the PowerSchool Parent Portal. Once you open your PowerSchool Parent Portal, all of the required registration forms will be available on the left-hand navigation bar.
Don't have a PowerSchool account? No problem! We have created two documents to help – these documents can be found on our website on our registration page, and they will also be sent to you in a separate email from the district.