Lincoln Families,
As the song goes "It's the final countdown!"
The last days of a school year always greet us with mixed emotions; excitement for the lazy days of summer and vacations that lie ahead and the feeling of sadness that comes with moving 0n from classes, teachers, friends and yes our 4th graders. Amid the backdrop of the continued Covid-19 pandemic the Lincoln staff and our kids persevered through all hurdles that surfaced. From quarantine, remote learning, masking protocols and countless other challenges Lincoln School thrived. In large part to the passion and dedication of our incredible staff. It wasn't always perfect or easy, but I couldn't be more proud of all that we accomplished together this year. So please take a moment in the coming days to celebrate our staff by sending some: Lincoln Love
The heroines of our school again this year are the familiar faces of Nurse Godellas, Nurse Sam and our secretaries Ms. Dubois, Ms. Dwyer and Ms. Powers. Again this year they worked their magic to bring Lincoln to life each day. Combined they make up the finest school office team anywhere!
Along those same lines the Lincoln School PTO is emerging from the pandemic rejuvenated, more creative and more supportive than ever. All of this in large part to the unflappable leadership of our Co-Presidents Alexis Agema and Kelly Abood. When Alexis signed on as Co-President little did she know that her 2 year PTO presidency would be among the most difficult and challenging ever. As she closes her final year its hard to imagine anyone else leading the PTO for the past two years. Her determination, dedication and passion for supporting our staff and all Lincoln eagles has set the bar high for any predecessor. Thank you Alexis. Next year Becky Williams will join Kelly Abood in living out the incredible legacy of PTO leadership at Lincoln.
Thanks to the countless volunteer efforts of SO many Lincoln PTO members for their support of Fun Lunch, Yoga, Girls on the Run, Hero Boys, Chess Club, Yearbook, 4th Grade Events and countless more for bringing back to life so many pre-pandemic Lincoln School favorites! Most specifically special recognition to the Lincoln Log team Vanessa Druckman, Sarah Donoho, Lauren Perlstein and Lauren Behan. They are responsible for spending countless hours each week to publish our Lincoln Log each Sunday.
Many thanks to everyone who participated in the exciting events of the past week. Last week's Pride Walk and Ice Cream Social brought the first opportunities for our school community to gather together in over two years. The hugs, smiles and laughter that was shared were a welcome sight after the long time that it's been since we've all been together. Thank you to everyone who participated in orchestrating such memorable experiences for our school community.
The Life @ Lincoln broadcast club has released the latest production. Enjoy the incredible updates.
Finally, here are some final reminders for this week:
Field Day is scheduled for the last day of school, Friday, June 10. Unlike pre-pandemic field days, this year's field day and our school picnic will only be open to students, staff, and any field day volunteers. The 4th grade clap-out will take place on the Franklin blacktop at 2:30pm on Friday, June 10 and families are welcome to attend.
All student Report Cards and 3rd/4th Grade MAP reports will be posted on the PowerSchool Parent Portal on Friday, June 10 @ 3:00PM
I assure you there is no prouder school principal anywhere in all the land than me! I love this Fine Fine School, our Fine Fine Kids and Fine Fine Staff. As I sign off for year 7 at Lincoln, I do so humbled by the continued privilege of serving your family. While I'll likely shed a few tears on Friday,
Here's wishing you and your family a safe Summer full of smiles, laughter, fun and friends. Thank you for continued support of Lincoln School. Happy Summer.
CG
***Look for the next Lincoln LOG on Sunday, August 14***
Here are a few dates to keep in mind for the Fall:
Monday, August 15 – New Family Welcome
Monday, August 22- First Day of School and Kindergarten Orientation
Tuesday, August 23- First Day of Kindergarten
Thursday, September 8- Lincoln School Open House
---
Calendar

Wednesday, 6/8:
Friday, 6/10:
NO FUN LUNCH
Field Day – open to students, staff and volunteers only
2:30PM – 4th Grade Clap Out on Franklin blacktop – ALL ARE WELCOME
---
THANK YOU!!!!
Thanks to the generous support of the Lincoln community the Lincoln PTO has pledged $20,000 to update the Lincoln library.
The PTO has also set aside funds to make upgrades to the small kitchen off the gym.
All updates and construction will take place summer of 2023 due to Lincoln hosting summer school in 2022.
We wouldn't be able to provide for our Lincoln students, staff, and community without the support of each and every one of you! Thank you for your continuous support to the Lincoln PTO!
---
Ice Cream Social Thank You!
The Lincoln Ice Cream Social was a huge hit! What a wonderful opportunity for the Lincoln
Community to gather together for an evening of fun, scoops of Brown Cow's ice cream and
yearbook autographs for the children. We want to thank all of the volunteers that helped out
with the ice cream and handing out yearbooks. Also, thanks to your generous cash donation
we are able to provide an end of the year thank you gift to our hard-working crossing guards.
---
No Fun Lunch This Friday
There is no fun lunch this friday. Don't forget to pack a lunch!
---
Volunteer for Lincoln's Native Gardens!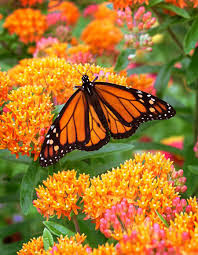 Lincoln has several areas of native plantings, including 2 curbside native gardens, the reading garden and the largest is just outside the Kindergarten classrooms. These gardens are part of the West Cook Wild Ones Wildlife Corridor, AND are certified as Wildlife Habitat through the National Wildlife Federation (NWF)
Native gardens serve as habitat for pollinators and other wildlife, provide important environmental services in cleaning our air, soil, and water, can be a didactic resource for teachers and students, and are relatively low maintenance. They DO however require ongoing weeding and occasional rearranging and watering. Whether you have a few hours a month OR want to take the lead, whether you have garden experience OR would just like to learn while meeting other parents, we would LOVE to count you in. Many hands make light work!
Please contact Courtney Fohrman (choppenworth@gmail.com) to express your interest.
---
School Supplies for Graduating 4th Graders
Please see the attached flyer to order school supplies for your rising Roosevelt 5th grader.
---
Walking Wednesday
Our last Walking Wednesday is this week! Finish out the year with a walk to school this Wednesday.
---
SEL
1. Talk about universal values and your family's values.
2. Keep it simple.
3. Have an ongoing conversation about diversity, difference, and discrimination rather than one "big talk."
4. Kids love the colors of the flag. Talk to them about the meaning of the colors.
Click here for more information about Pride Month!
---
Library Lowdown
At this time, we still have 78 outstanding library books.  If your student has any books out, they have received a list to assist in finding and returning them.  Please locate and return all library books by Tuesday.  We appreciate your help with this.
Rev up your Reading #5:
Be sure to participate in the River Forest Public Library's summer reading program. Lots of prizes and activities to do. Help keep your kids reading while having fun! The kick-off party is Friday, June 10 from 2:30 – 4:30 (but you can sign up at any time).
From RFPL: Start the summer off right with our Summer Reading Kick Off Party! Sign up for our summer reading program and you'll receive a ticket for our Brown Cow Ice Cream Sundae Bar. Festivities will include a live music performance by School of Rock Oak Park, face painting, and lawn games.
---
Follow the PTO on Instagram – @Lincoln_Eagles_PTO
---
Technology Support
Thank you for emailing powerschool@district90.org or helpdesk@district90.org with your technology questions/issues. Please remember to include as much information as possible, e.g., Student Name, Teacher Name, School, iPad asset tag number, etc. Screenshots, links, websites and any other information regarding the issue is helpful. For example, my iPad/computer can't connect to the XXXXX website when I click on this link.
Additionally, if you have difficulty logging into your child's special area classes, please be sure to reach out to that particular teacher to assist with any login issues.
Securely Home is an app that allows parents to have considerable control over their child's iPad while at home.
Click here for technology resources for your D90 iPad!
---