Lincoln Families,
Happy Mother's Day to all the incredible Lincoln School Moms. I hope you had a wonderful weekend with your family.
On behalf of the entire Lincoln School staff, thank you for all the kind messages, gestures, and tokens of appreciation during our celebration of Staff Appreciation last week. Each of those gestures, no matter how small, truly made our staff feel appreciated. Special thanks to the Lincoln School PTO for all of their extraordinary efforts in making our teacher and staff feel loved!
Registration is now open for the 2021-22 academic year. Please see the message and links below from Dawne Simmons regarding registration for the coming school year. Also, please pass this information along to families who might have unenrolled in D90 over the past year.
Additionally, kindergarten registration is also ongoing. If you have a child who will turn 5 on or before September 1, 2021, please don't forget to register! Our kindergarten teachers are currency scheduling kindergarten screening assessments for all registered students. Don't forget to register as soon as possible so that your child can participate in this informational screening.
Finally, as referenced in Dr. Condon's weekly update to the community, don't forget to adjust your calendar. There will be no student attendance on Friday, May 28.
As always, thanks for your continued support of Lincoln. Please reach out if there is anything more I can do to support your family.
Have a great week. CG
---
Calendar
Monday 5/10
4th Grade Photo Submission Deadline
Friday 5/14
FLIP book orders due
School Supply Kit orders due
---
LAST WEEK to Order School Supply Kits – order by midnight on 5/14!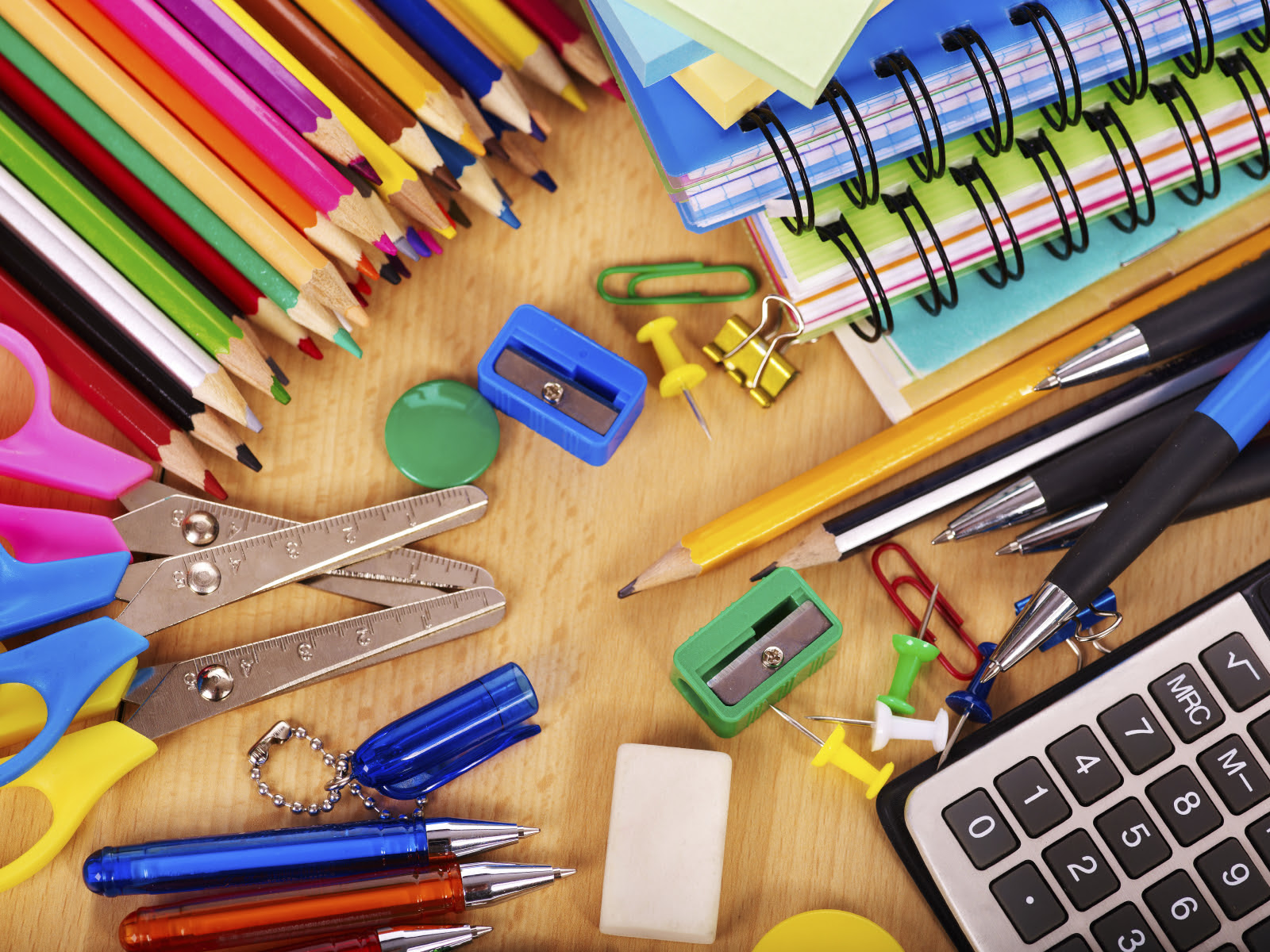 Did you remember to order your SchoolKidz supply kits for the 2021-2022 School Year? The Lincoln PTO organizes a School Supply Kit program to make sure your kids are ready for next school year. The school supplies are dropped off directly in their classroom. Orders are online only and they are accepted only through Friday, May 14. The supplier cannot accept late orders. If you have any questions, please contact Julianne Heiniman.
*Please remember to buy a kit for NEXT YEAR's Grade Level.*. Order your kits at www.shopttkits.com, Lincoln Account Number: 20838
---
Lincoln Flip Books – extended deadline, 5/14!
Flip Books are now available to order through the TreeRing website. Due to the unusual circumstances of this school year, Flip Books are being offered instead of a traditional yearbook. The softcover books are available for $20, now through Friday, May 14 at midnight!
Flip Books will be distributed in person at the end of the school year. Please click here to order your 2020-2021 Lincoln Flip Book. Please see attached flyer for further instruction. All flip book orders must be placed with TreeRing. The PTO will not be selling flip books at the end of the school year.
---
Commemorative slideshow video for 4th graders – photo deadline tomorrow, 5/10!
Pictures needed by Monday, May 10!
Attention 4th grade parents, it is a tradition at Lincoln School to assemble a digital slideshow video for the graduating 4th graders commemorating their years at Lincoln, grades K-4. The slideshow will contain photos of the 4th grade students throughout their years at Lincoln School.
Please share photos of your student from school events, school concerts, class parties, field trips, PTO events, PTO Clubs, back to school, Cub Scouts, Girl Scouts, pictures with good Lincoln buddies at school, etc. Please refrain from sending photos of birthday parties, holidays, or religious events (we cannot use photos from non-school related events, as cute as they may be).
Two ways to share:
Google Drive Upload: https://drive.google.com/drive/folders/1A0xbu6_HdKmZmV-Hfcpx_wJT3p5Bz8Ky?usp=sharing
Email: lincoln4thgradeclass@gmail.com
Please include the child's name either in the name of the photo or as part of your email.
---
D90 School Registration
River Forest Public Schools registration for the 2021-22 school year opens Friday, April 30. All the District 90 registration forms are online and can be found within the PowerSchool parent portal. A link to the PowerSchool parent portal can be found under the Quick Links section of your student's school's website.
You will need a PowerSchool Parent Portal account to access the registration forms. A complete guide for how to complete these forms can be found in our How to Register Your Student document. All pertinent student registration documents can be found on the District 90 Student Registration page, and are there to assist you with this process.
These documents include New Account instructions, Adding a Student to an Existing Account, and if you already have an account, but have forgotten your password please refer to the Forgot Password? document.
Please fill out your registration forms as soon as possible as this information is helpful in addressing staffing needs for next school year.
Please complete the online registration forms by Wednesday, June 30. On July 1, the PowerSchool Parent Portal will be closed to prepare for the 2021-22 school year. The PowerSchool Parent Portal will reopen on Monday, August 2.
**Please note that registration fees are still paid through RevTrak web store. RevTrak will be available throughout the summer. Please go to our District 90 web store to pay all registration fees for your student(s). An early bird discount is available from April 30 through June 14.*
---
Lincoln Love
Please have your child(ren) fill out a Lincoln Love Note for their awesome teachers and staff members. Parents can fill these out too! These notes will be distributed to the staff during Teacher Appreciation Week. Lincoln Love "Shout Out" Form
---
Library News!
One School One Book
I hope you enjoyed reading Bob with your family. The students were able to participate in some fun activities as well such as trivia, drawing Bob, making a time capsule, and voting for some of Bob's favorite things. Please be sure to turn in your family bookmark to be entered into the family raffle for a prize by tomorrow.
One last exciting announcement is that the authors, Wendy Mass and Rebecca Stead, will be virtually visiting with Lincoln on May 13th. We're excited to meet the authors of Bob and hear all about writing this terrific book.
One School One Book – link to Mrs. Brauweiler's read-aloud
Author Visit
On May 21st, we will have our final author visit in honor of Asian American Pacific Islander month. Natasha Yim, author of Goldy Luck and the three Pandas and Mulan's Lunar New Year, will be virtually visiting with us in K-2 and 3rd/4th. We're excited to meet her and hear about her books. If you would like to purchase any of her books, please click this form.
Returning Books
Please return all library books by Friday, May 28th. We appreciate your help with this!
---
Social Emotional Learning
May is Mental Health Awareness Month – did you know:
1 in 5 U.S. adults experience mental illness each year, but less than half get treatment
1 in 20 U.S. adults experiences a serious mental illness each year, but less than two-thirds get treatment.*
1 in 6 U.S. youth experience a mental health condition each year, but only half get treatment.
The average delay between onset of mental illness symptoms and treatment is 11 years.
55% of U.S. counties do not have a single practicing psychiatrist.*
Did you also know, you're not alone! Let's raise awareness about the importance of taking care of our mental health and stomping out the stigma!
---
Technology Support
Thank you for emailing powerschool@district90.org or helpdesk@district90.org with your technology questions/issues. Please remember to include as much information as possible, e.g., Student Name, Teacher Name, School, iPad asset tag number, etc. Screenshots, links, websites and any other information regarding the issue is helpful. For example, my iPad/computer can't connect to the XXXXX website when I click on this link.
Additionally, if you have difficulty logging into your child's special area classes, please be sure to reach out to that particular teacher to assist with any login issues.
---