Lincoln Families,
Happy Memorial Day. I hope you enjoyed the beautiful weather this weekend and time with friends and family.
As we all continue to grieve and process the tragic events that unfolded in Texas last week, please know that everyone at Lincoln is committed to our most important task each day, which is the safety of your children. Thank you for the outpouring of messages and kind gestures that you've shared over the past few days with us.
It's been over two years since Lincoln has hosted any school community gatherings and this coming week, we have two BIG ones! I hope to see many of you at one or both of the exciting events this week:
Save the Dates!
Wednesday, June 1, 6:00 PM – D90 Inclusivity and Pride Walk
Beginning at Village Hall and culminating on the Franklin Blacktop
Celebratory evening complete with music and the River Forest Ice Cream truck
EVERYONE is welcome
Friday June 3, 6:00-7:30 PM – Lincoln School Ice Cream Social
There will be music, yearbook distribution, and of course Ice Cream
EVERYONE is invited
The return of our annual Field Day is scheduled for the last day of school, Friday, June 10. Unlike pre-pandemic field days, this year's field day and our school picnic will only be open to students, staff, and any field day volunteers. The 4th grade clap-out will take place on the Franklin blacktop at 2:30pm on Friday, June 10 and families are welcome to attend.
As we prepare for the coming school year, don't forget to complete your family's registration. Linked here is the message and instructions that were sent to families last week.
On Wednesday I look forward to celebrating all the June Birthdays at GaGa with Godfrey. We will celebrate July birthdays on Thursday, June 9. August birthdays will be celebrated when we return to school in the Fall.
As always, thank you for your support of Lincoln and for lifting our teachers and staff up in your thoughts during this emotional time. Please never hesitate to reach out if there is anything more we can do to support your family. Have a great week. CG
---
Calendar

Wednesday, 6/1:
Walking Club – 8am
June Birthdays – Gaga with Godfrey – 2:30pm
D90 Inclusion and Pride Walk – 6 pm
Thursday, 6/2:
4th grade Drumming Practice – 11:00am
4th grade Music Performance Franklin Blacktop – 2pm
Friday, 6/3:
NO FUN LUNCH
4th grade Music Performance (rain date)
Ice Cream Social – 6pm
---
Ice Cream Social & Yearbook Distribution
Friday, June 3rd from 6-7:30pm
Mark your calendar for Lincoln School's Annual Ice Cream Social and Yearbook
Distribution!
The Lincoln PTO is partnering with The Brown Cow to provide chocolate and vanilla ice
cream along with an allergy friendly sorbet for $4 a scoop. Students will also have the
opportunity to pick up their yearbooks and collect signatures from friends and teachers.
What a great way for the Lincoln community to come together to celebrate another
amazing school year! The fun will take place on the Lincoln lawn on the Franklin side of
the school.
---
Calling For PTO Volunteers
***Auction Committee – Do you enjoy planning parties including LIVE and silent auctions? This committee works to cultivate a fun night out for the parents of our Lincoln community while also raising money for our school. We're looking for a few parents to Chair this committee. Date TBD and is flexible***
***Pancake Breakfast – We're looking for a few DAD's and MOM's to help chair this fun Lincoln Event. It's been a few years since we've hosted this event but we can help you get in touch with former chairs to provide you with information in the planning process. Scheduled date is Saturday, October 29th, 2022***
Listed above are some of the committees we are currently looking for individuals to Chair. If you have any questions concerning what these positions entail or would like to join a specific committee, please contact Kelly or Alexis at lincolnrfptopresident@gmail.com
Thank you for your continued support of the Lincoln PTO!
---
PTO Volunteer Appreciation Party
PTO VOLUNTEER APPRECIATION PARTY
Tuesday, May 31st from 6-9pm
Please RSVP using this link – http://evite.me/7pCjNcJyaY
---
Volunteer for Lincoln's Native Gardens!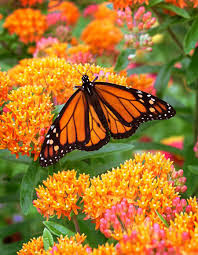 Lincoln has several areas of native plantings, including 2 curbside native gardens, the reading garden and the largest is just outside the Kindergarten classrooms. These gardens are part of the West Cook Wild Ones Wildlife Corridor, AND are certified as Wildlife Habitat through the National Wildlife Federation (NWF)
Native gardens serve as habitat for pollinators and other wildlife, provide important environmental services in cleaning our air, soil, and water, can be a didactic resource for teachers and students, and are relatively low maintenance. They DO however require ongoing weeding and occasional rearranging and watering. Whether you have a few hours a month OR want to take the lead, whether you have garden experience OR would just like to learn while meeting other parents, we would LOVE to count you in. Many hands make light work!
Please contact Courtney Fohrman (choppenworth@gmail.com) to express your interest.
---
D90 Inclusion & Pride Walk – 6/1 at 6pm!
Join us June 1st at 6:00 pm at Village Hall as we raise the Pride flag, then walk together around the Lincoln Elementary block a few times, ending on the Franklin Playground with music and the ice cream truck! Wear your rainbows, bring your family and show your support!
We can use some parent volunteers for the event! Contact Megan Keskitalo megankeskitalo@gmail.com to volunteer. Sponsored by the Lincoln PTO Belongingness and Inclusion Committee, Willard PTO Belongingness Committee & Roosevelt PTO Committee for Inclusion and Belonging.
---
School Supplies for Graduating 4th Graders
Please see the attached flyer to order school supplies for your rising Roosevelt 5th grader.
---
Waste Free Wednesdays
Sign up here to volunteer for an upcoming Wednesday lunch period.
---
SEL
During and after a traumatic experience, our brains may be "hijacked" by fear, anxiety, or anger. Doing a nonverbal activity such as coloring or a jigsaw puzzle together can help us reconnect with others and get "unstuck." Print and color this page together, and as you color together, help children write the names of people they and their family can count on.
---
Library Lowdown
At this time, we still have 214 outstanding library books. If your student has any books out, they have received a list to assist in finding and returning them. Please locate and return all library books by Tuesday. We appreciate your help with this.
Rev up your Reading #5:
Be sure to participate in the River Forest Public Library's summer reading program. Lots of prizes and activities to do. Help keep your kids reading while having fun! The kick-off party is Friday, June 10 from 2:30 – 4:30 (but you can sign up at any time).
From RFPL: Start the summer off right with our Summer Reading Kick Off Party! Sign up for our summer reading program and you'll receive a ticket for our Brown Cow Ice Cream Sundae Bar. Festivities will include a live music performance by School of Rock Oak Park, face painting, and lawn games.
---
Follow the PTO on Instagram – @Lincoln_Eagles_PTO
---
Technology Support
Thank you for emailing powerschool@district90.org or helpdesk@district90.org with your technology questions/issues. Please remember to include as much information as possible, e.g., Student Name, Teacher Name, School, iPad asset tag number, etc. Screenshots, links, websites and any other information regarding the issue is helpful. For example, my iPad/computer can't connect to the XXXXX website when I click on this link.
Additionally, if you have difficulty logging into your child's special area classes, please be sure to reach out to that particular teacher to assist with any login issues.
Securely Home is an app that allows parents to have considerable control over their child's iPad while at home.
Click here for technology resources for your D90 iPad!
---