Lincoln Families,
Welcome Back to School! Whatever your Spring Break plans were, I'm hopeful that your family enjoyed the time away from School. I enjoyed a visit home to St. Louis to visit family and then a little staycation here in Chicago. Like me, I'm hopeful that your family is rejuvenated and excited for the final 48 days of the school year.
Many thanks to everyone who took time to send me a note, text or letter in recognition of the recent award I received from the Illinois State Board of Education. On the Friday before break, the staff and kids had quite the celebration. As always, I'm humbled by your kindness and support. I'm honored to be counted among the many reasons that make Lincoln a Fine Fine School.
Beginning this week our 3rd and 4th graders will IAR. The Illinois Assessment of Readiness (IAR), is a federally required standardized assessment. The assessment is intended to offer insights into how students are growing academically relative to the Illinois Learning Standards in mathematics and English language arts, and also how our students perform compared to their peers across the state. W Below is the testing schedule we will follow at Lincoln.
To assist with crowd control, since our return to school during the Pandemic, all kids have been asked to enter Lincoln through their assigned entrance on either Franklin or Park Ave. Beginning tomorrow, (April 4) all 1st -4th grade students may enter or exit Lincoln through the entry of their choice. Additionally, the playgrounds will be open before and after school. As a reminder students can begin arriving at Lincoln at 8:05 each morning. Please note, there is no staff supervision prior to 8:05. In the afternoon in addition to the 3:10 dismissal bell, there will also be a 3:25 bell. At this time, any unsupervised kids will be sent home.
Please don't forget that Kindergarten registration is now open for the Fall of 2022. Additionally, if you know of any families that will have 1st-4th graders for the coming year and are considering attending Lincoln, please inform them that they can also register at this time. Open Enrollment for current D90 students will begin later this Spring.
Finally, believe it or not, it is time to begin preparing for the next school year. Therefore, tomorrow all (K-3) Lincoln families will receive an email from me regarding the class placement process for the 22-23 school year. 4th grade families will be receiving information from Roosevelt later this Spring.
As always, thank you for your continued support of Lincoln. I'm so excited to welcome your kids back to school tomorrow. Please never hesitate to reach out if there is anything more we can do to support your family. Have a wonderful week. All my best. CG
---
Calendar
Monday, 4/4:
Yoga, 3:15 – 4:15, Lincoln Gym
Girls on the Run, 3:10 – 4:30, Reading Garden
Thursday, 4/7:
Girls on the Run, 3:10 – 4:30, Reading Garden
Friday, 4/8:
---
Yoga Registration
Local Yoga instructor Marissa Jayne will be teaching children's yoga class for 1st – 4th grade students in the Lincoln School gym! The program will provide children with an opportunity to foster greater self-awareness and improve their concentration and self-confidence. The team will introduce the children to the fundamentals of yoga and incorporate social-emotional themes. Yoga will be starting Monday 4/4, running from 3:15 – 4:15pm. The cost is $80 for a 6 week session. Sign up today on the PTO webstore!
If you have any questions, please reach out to Ginger Timchak.
---
PTO Meeting, April 6
Please join us for our April PTO Meeting!
Our meeting this month will be held at 9:30am on Wednesday, April 6th via zoom. We look forward to seeing you there!
Lincoln Elementary School PTO is inviting you to a scheduled Zoom meeting.
Topic: Lincoln PTO April Meeting
Time: Apr 6, 2022 09:30 AM Central Time (US and Canada)
Join Zoom Meeting
https://us02web.zoom.us/j/85294287815?pwd=Tk82bWxvQ3daOXhIWlY1ZHg5ZDI2dz09
Meeting ID: 852 9428 7815
Passcode: 166788
---
Wednesday Walking Club
Wednesday Walking Club starts this Wednesday, April 6. Each Wednesday through the end of the school year, students can walk laps alone or with their families on the Franklin side of the Lincoln School park. We will tally all the laps walked to see we completed our goal of 200 miles – the distance to Abraham Lincoln's home in Springfield, IL. Students can start walking when they arrive (as early as 8:00 am) through the bell.
Parents, we will need 2-3 VOLUNTEERS each Wednesday to help with Walking Wednesday. Please use the SignUp Genius to volunteer.
---
2nd Annual River Forest Community Bike Exchange, April 9
Please join us Saturday, April 9 from 10 am – 1 pm in the Roosevelt School parking lot for the River Forest Community Bike Exchange, held in partnership with D90 Green4Good and the Village of River Forest Sustainability Commission.
There are four ways to participate:
1. Bring a bike or bike accessory and drop it off and exchange it for another bike.
2. Bring a bike or bike accessory to donate it to the event.
3. Bring yourself and a donation (recommendation of $5-$40 cash or Venmo) and ride away with your new-used bike or bike accessory.
4. Bring your bike and register it with the Village of RF Police Department and get your license sticker right then and there.
Please try and drop off your bike and/or bike accessory between April 3rd-7th at 730 Lathrop Ave. If you can not, you can show up with a bike to exchange on the day of the event.
Further details and to RSVP: https://fb.me/e/2dii6AWYY
---
Waste Free Wednesdays and Earth Week Celebrations
After Spring Break Waste Free Wednesdays will be making a comeback getting students ready for our Earth Week Waste Free Challenge! During Waste Free Wednesdays, we celebrate lunches containing only compostable, reusable, and recyclable items with hand stamps and friendly competitions between classes. We are looking for a few more volunteers for each lunch hour on April 6th and 13th as well as during Earth Week, April 18th – 20th. Please consider volunteering via SignUp Genius. It's truly a fun way to interact with students!
Busy during school lunchtime? Here are two other ways you can help Lincoln celebrate Earth Week:
Share a picture or short video with Mr. Godfrey of how your family is following sustainable practices at home – please upload here by April 15
Film yourself reading an Earth Week themed book – teachers will access these readings for kids during the school day. Reach out to Courtney Fohrman (choppenworth@gmail.com) or Alexis Murphy (alexis_murphy@hotmail.com) to express interest.
---
Ready to Order School Supplies for Next Year? – deadline is 4/29!
The SchoolKidz website is live and ready for your orders for the 2022-2023 School Year! The Lincoln PTO sponsors a School Supply Kit program to simplify your life! You can order a school supply kit online and the kit will automatically be delivered to your child's classroom in August before school starts. Orders are online only and can be accepted only until April 29th (our supplier cannot accept late orders). Please remember to buy a kit for NEXT YEAR's Grade Level. If you have any questions, please contact Julianne Heinimann.
Order your kits at www.shopttkits.com Lincoln Account Number: 20838 The DEADLINE for ordering kits is April 29th. Order forms will be sent home with your child after Spring Break as a reminder… don't delay!
---
Spring into Sports
Many thanks to everyone who participated in this year's Kids Heart Challenge. Lincoln raised $9,808.70 this year! Thank you so much.
Don't forget about our Spring into Sports. It is that time of the year where I'm looking for pictures of your child or children doing activities, whether it's sports related or anything that involves movement. I will be displaying them in the gym on the bulletin board. Please know that this is optional. You can send pictures to my email – augustinej@district90.org. Thank you!! ~ Mr. A
---
Follow the PTO on Instagram – @Lincoln_Eagles_PTO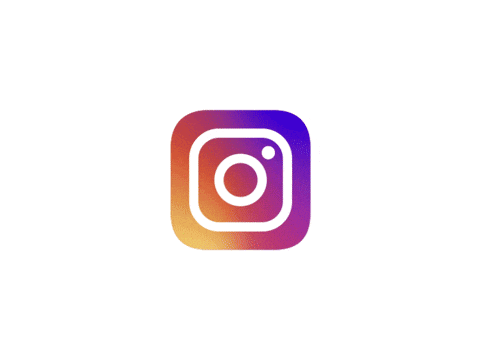 ---
Technology Support
Thank you for emailing powerschool@district90.org or helpdesk@district90.org with your technology questions/issues. Please remember to include as much information as possible, e.g., Student Name, Teacher Name, School, iPad asset tag number, etc. Screenshots, links, websites and any other information regarding the issue is helpful. For example, my iPad/computer can't connect to the XXXXX website when I click on this link.
Additionally, if you have difficulty logging into your child's special area classes, please be sure to reach out to that particular teacher to assist with any login issues.
Securely Home is an app that allows parents to have considerable control over their child's iPad while at home.