Lincoln Families,
I hope you had a lovely weekend. It is hard to believe only six more Mondays remain in this school year. Thank you very much for all the amazing birthday wishes and for helping me celebrate #45. 
Many thanks to the Lincoln PTO Green4Good team for helping us celebrate an incredible Earth Week. Despite the soggy weather, we made the most of it! Each day last week, we increased the number of bikers/walkers to school as well as the number of waste free lunches. Additionally, the G4G kids club shared daily messages and reminders with all kids about simple ways that we can all practice sustainability.
Here is a picture from last week:
This Tuesday, we will celebrate the one and only Ms. Dubois. Lincoln will celebrate Administrative Assistants/Secretaries Day on Tuesday, April 26. I often refer to Ms. Dubois as the "real" principal of our school! She literally does it all and keeps Lincoln organized, safe, and most importantly a fun place for kids. Please take some time this week to share some infamous Lincoln Love with Ms. Dubois. You can search high and low and never find a school secretary that is more fun, caring, loving and committed! Thank you Ms. Dubois! 
As we begin to prepare for the next school year, one of the many preparations we engage in, is the placement of students into classes. Last week, all K-3 families should have received this Class Placement 2022-23 Letter. If you have feedback, please be sure to send it to me via email on or before May 3.  
As always, thanks so much for your continued support of Lincoln School. Please never hesitate to reach out if there is anything more we can do to support your family.
Enjoy these final days of April. CG
---
Calendar
Monday, 4/25:
Yoga, 3:15 – 4:15, Lincoln Gym
Girls on the Run, 3:10 – 4:30, Reading Garden
Thursday, 4/28:
Girls on the Run, 3:10 – 4:30, Reading Garden
Friday, 4/29: Fun Lunch – Chicken
---
School Supply Order Deadline – this Friday, 4/29!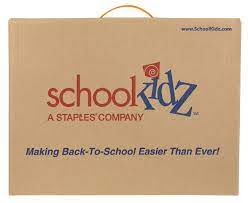 Don't forget to order your 2022-2023 SchoolKidz supply kits! Save yourself the trouble of hunting for school supplies AND support the Lincoln PTO! Order a school supply kit online and it will automatically be delivered to your child's classroom before school starts. Orders are online only and they can only be accepted until April 29th. The supplier cannot accept late orders. Please remember to buy a kit for NEXT YEAR's Grade Level. If you have any questions, please contact Julianne Heinimann.
Order your kits at www.shopttkits.com Lincoln Account Number: 20838
---
Stan's Donuts Fundraiser – this Saturday 4/30!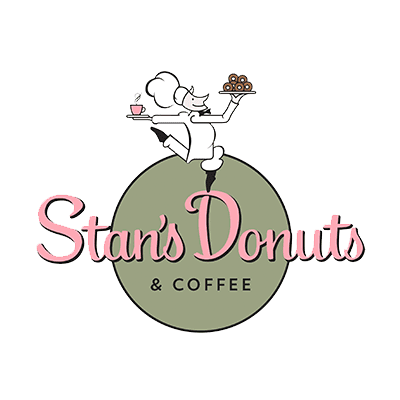 Stan's Donuts is delivering to River Forest on Saturday, 4/30 between 9-11am – place your order by Wednesday, 4/27 at 5pm!
Please note, this fundraiser is pre-order only – click on this link to review the variety of options available (half dozen to full dozen that also includes gluten-free and vegan options) and place your order!
A few volunteers are needed to manage the donut distribution – please sign up here if you can volunteer! Thank you in advance for your support!
---
Teacher Appreciation Week – May 2- 6! 
Our Teachers are Superheroes!
Please have your students use the Superhero forms provided in the Lincoln Folder to write a note of appreciation! If you would like to fill out more, please pick up blank forms in the office. Return forms to the office by Friday, April 29th so the PTO can use them to decorate the hallways.
---
Attention Families of 4th Graders! – information on end of year activities
Please review this flyer for more information on the end of year activities for 4th graders.
Questions? Feel free to contact Missy Heintz and Megan Kinsella
at lincoln4grade@gmail.com.
---
Lincoln Yearbooks Are Now on Sale!
Yearbooks are now available to order through the TreeRing website. Hardcover books are available for $37 now through Friday, May 6th. Yearbooks will be distributed in person at the end of the school year. Please click here to order your 2021-2022 Lincoln Yearbook. You will need to create an account if you don't have one already.
All yearbook orders must be placed with Tree Ring. The PTO will not be selling yearbooks at the end of the school year. Orders may placed after the deadline, but an additional shipping charge will be added and the book will be shipped to your residence.
Note: A few early orders were placed with a reduced quoted price. You will still get that price honored and all books distributed will be hardcover. Apologies for the confusion!
---
CALLING ALL VOLUNTEERS!
The mission of the PTO is to support and enhance the education of the children at Lincoln School. Fulfilling this mission is not possible without the input, ideas and support from the families at Lincoln.
Planning for our 2022-2023 school year is starting now!
Whether you are a working or stay-at-home parent, there are many opportunities for active participation in the PTO. Events take place at school during the week, evenings, and weekends.
Here are some of the committees we are currently looking for individuals to Chair.  If you have any questions concerning what these positions entail, please contact Kelly or Alexis at lincolnrfptopresident@gmail.com.
The following committees need Chairs/Co-Chairs:
Auction Committee
Back to School Picnic
Pancake Breakfast
5K
Hero Boys
Book Fair
(Committee volunteers will be recruited closer to the date of the event by the Chairs/Co-Chairs)
We will be reaching out soon for volunteers to help at the Ice Cream Social and Field Day. Thank you for your continued support of the Lincoln PTO!
---
Wednesday Walking Club
On Wednesday, April 20th, we walked another 37 miles – putting us at 68 miles of our 200 mile goal!!  Weather permitting we will hold Wednesday Walking Club each Wednesday morning through the end of the school year.  Students can walk alone or with their families laps on the Franklin side of the Lincoln School park.  We will tally the laps walked to see if together, we can walk the 200 miles to Lincoln's home in Springfield, IL.  Students can start walking when they arrive (as early as 8:00 am) through the bell.  
Parents, we will need 2-3 VOLUNTEERS each Wednesday to help with Walking Wednesday. Please use the SignUp Genius to volunteer.
---
Green4Good Fundraiser – Mother's Day Weekend!
When: Friday – Sunday, May 6-8, 2022
Place: Good Earth Greenhouse & Café (7900 Madison St., River Forest)
Spring is here and that means gardens, plants, and flowers! With each of your purchases at Good Earth Greenhouse & Café on May 6-8, 2022, Green4Good will receive either:
· 10% of your pre-tax total OR
· $5 of your purchase of a $25 gift card
So whether you are planting now or giving a gift card to a special someone for future use, we have you covered! Present a copy of this flyer each time to record your purchase – visit as many times as you wish over Mother's Day Weekend!
Tell all your friends, too – you can make as many copies of this flyer as you want!
---
SEL
April is National Stress Awareness Month. While stress may be unavoidable, there are many ways we can all learn to manage stress effectively. One great strategy for managing stress is to keeping a positive attitude! To that end, here are some tips for managing Negative Self Talk.
---
Library Lowdown
Thursday, April 28, is Poem in your Pocket Day. This is a day where everyone keeps a short poem in their pocket and throughout the day shares it with others. While this is optional, we encourage your child to participate as it's a lot of fun sharing poems with each other. We recommend short poems (and cut around the poem so as not to have a big piece of paper folded many times). They can be an original poem or one copied from a book or printed from a computer. Here's a short poem to get you started: We hope that you will bring a poem, created or printed all from your home.
Rev up your Reading Tip #4:
Now that the weather is getting better, you will probably head out to do more activities. Before you head out on these adventures, read some books that pertain to that trip. Going to the zoo? Read a fun story about going to the zoo or a fact book about elephants. Heading to the arboretum? Grab a book about trees. Driving to the aquarium? Read some fun stories about fish. Spending the day in Chicago? Read about Chicago history. Going on a short trip? Read about where you're going. It's a great way to get kids excited about where they are going and a great connection to the book when you're there. Additionally, those places often have unique books in the gift shop that you don't find anywhere else.
---
Waste Free Wednesdays are here to stay!
Each day of last week, more and more students brought a waste free lunch, ending the week with about 75% participation! Our Earth Week Waste Free lunches and competitions were such a hit, we've decided to keep the momentum going. Please sign up here if you're able to volunteer for an upcoming Wednesday lunch period.
---
Earth Week Success!
Last week Lincoln celebrated Earth Week by giving backpack ribbons to students who walked or biked to school; waste free lunch competitions and raffles; parent book readings; and the 3rd Grade Sustainability Club helped with Mr. Godfrey's morning announcements. Check out Green4Good's Facebook page to see pictures from the week and check out the Carbon Impact Calculator (created by a Lincoln alum) to see how your family made a difference by walking or biking to school. It was an amazing and fun week, and also a big effort by many. We are incredibly grateful to our community and the teacher, student and parent volunteers who are helping teach this generation of kiddos about respecting our home planet.
A BIG THANK YOU to: 
Mrs. Bailitz, Mr. Cheney, Mrs. Dubois, Mrs. Gerges, Mr. Godfrey, Mrs. McCole, Mrs. Neilson, Mrs. Orlando, Mrs. Stasys, Mrs. Suzuki
Maeve Behan, Cora Cosky, Charlie Crosby, Molly Hayley, James Kyrias-Gann, Xavier LaPenna, Mia Murphy,   
Elena Slavicek
Liz Bartolucci, Elli Cosky, Claudia Farciert, Courtney Fohrman, Brett Gentile, Kimmy Graves, Emily Hampson,
Nikki Kehm, Anthony LaPenna, Jill LaPenna, Yuanqing Li, David McCarthy, Alexis Murphy, Brad Palmer, Carey Palmer, Lillian Shaker, Lindsey Silver, Bob Slavicek, Jess Slavicek, Tatiana Snigurski, Susan Veazie, Amy Wood, Nura Yanaki
---
Follow the PTO on Instagram – @Lincoln_Eagles_PTO
---
Technology Support
Thank you for emailing powerschool@district90.org or helpdesk@district90.org with your technology questions/issues. Please remember to include as much information as possible, e.g., Student Name, Teacher Name, School, iPad asset tag number, etc. Screenshots, links, websites and any other information regarding the issue is helpful. For example, my iPad/computer can't connect to the XXXXX website when I click on this link.
Additionally, if you have difficulty logging into your child's special area classes, please be sure to reach out to that particular teacher to assist with any login issues.
Securely Home is an app that allows parents to have considerable control over their child's iPad while at home.
Click here for technology resources for your D90 iPad!
---