Lincoln Families,
Happy 🌍Earth Week 🌍!
I hope your family enjoyed the long weekend. Whether your family observes Ramadan, Passover or Easter, I hope you enjoyed time with loved ones. The Godfreys enjoyed being together in St. Louis this weekend to celebrate Easter. 
This week Lincoln and the PTO Green4Good Team will celebrate Earth Week. Although it will be a little chilly, hopefully the rain and snow will hold off for our Walk to School festivities. See below for more information regarding Green4Good and Earth Week. 
As we look toward the next school year, one of the many preparations we engage in is the placement of students into classes. Last week, all K-3 families should have received this Class Placement 2022-23 Letter. If you have feedback, please be sure to send it to me via email on or before May 3.  
Beginning tomorrow, we will re-introduce lunch tables for our 1st -4th graders. As part of our Covid-19 safety mitigations, our 1st-4th graders have been seated 6ft apart and on the floor during lunch since our return to school in the Spring of 2021. As we return to "pre-pandemic" lunch, please note that kids will be seated at 3ft distance from each other. Please let me know if you wish for your child to remain at 6ft distance so we can plan accordingly. 
As always, thank you for your continued support of Lincoln. Please never hesitate to reach out if there is anything more we can do to support your family. Happy Earth Week. CG
---
Calendar
All week: Lincoln Celebrates Earth Week!
Monday, 4/18:
Yoga, 3:15 – 4:15, Lincoln Gym
Girls on the Run, 3:10 – 4:30, Reading Garden
Green 4 Good, 3:15 – 4:15
Tuesday, 4/19:
Wednesday, 4/20:
Earth Week spirit day – wear

green

!
Thursday, 4/21:
Friday, 4/22: No School – professional development for teachers
---
Lincoln Yearbooks Are Now on Sale!
Yearbooks are now available to order through the TreeRing website. Hardcover books are available for $37 now through Friday, May 6th. Yearbooks will be distributed in person at the end of the school year. Please click here to order your 2021-2022 Lincoln Yearbook. You will need to create an account if you don't have one already.
All yearbook orders must be placed with Tree Ring. The PTO will not be selling yearbooks at the end of the school year. Orders may placed after the deadline, but an additional shipping charge will be added and the book will be shipped to your residence.
Note: A few early orders were placed with a reduced quoted price. You will still get that price honored and all books distributed will be hardcover.  Apologies for the confusion!
---
CALLING ALL VOLUNTEERS!
The mission of the PTO is to support and enhance the education of the children at Lincoln School. Fulfilling this mission is not possible without the input, ideas and support from the families at Lincoln. 
Planning for our 2022-2023 school year is starting now!
Whether you are a working or stay-at-home parent, there are many opportunities for active participation in the PTO. Events take place at school during the week, evenings, and weekends.
Here are some of the committees we are currently looking for individuals to Chair. If you have any questions concerning what these positions entail, please contact Kelly or Alexis at lincolnrfptopresident@gmail.com
The following committees need Chairs/Co-Chairs:
Welcome Back Committee
Back to School Picnic
Auction Committee
Pancake Breakfast
5K
Hero Boys
Book Fair
(Committee volunteers will be recruited closer to the date of the event by the Chairs/Co-Chairs)
We will be reaching out soon for volunteers to help at the Ice Cream Social and Field Day. Thank you for your continued support of the Lincoln PTO!
---
Lincoln Celebrates Earth Week April 18 – April 21st!
We will be celebrating Earth Week by:
Walking or biking to school (look for volunteers handing out backpack strings to kids who do!)
Wearing green on Wednesday
Participating in the daily Waste Free Lunch Challenges and raffles 
---
Teacher Appreciation Week Is May 2- 6 
Our Teachers are Superheroes!  
Please have your students use the Superhero forms provided in the Lincoln Folder to write a note of appreciation! If you would like to fill out more, please pick up blank forms in the office. Return forms to the office by Friday April 29th so the PTO can use them to decorate the hallways.
---
Wednesday Walking Club
On Wednesday, April 13th we walked 31 miles of our 200 mile goal!! Weather permitting we will hold Wednesday Walking Club each Wednesday morning through the end of the school year. Students can walk alone or with their families laps on the Franklin side of the Lincoln School park. We will tally the laps walked to see if together, we can walk the 200 miles to Lincoln's home in Springfield, IL. Students can start walking when they arrive (as early as 8:00 am) through the bell.
Parents, we will need 2-3 VOLUNTEERS each Wednesday to help with Walking Wednesday. Please use the SignUp Genius to volunteer.
---
Stan's Donuts Fundraiser – Saturday 4/30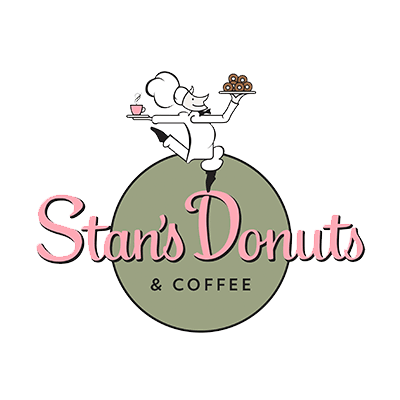 Stan's Donuts is delivering to River Forest on Saturday, 4/30 between 9-11am! Please note, this fundraiser is pre-order only. Check out the variety of options available at half dozen to full dozen that also includes gluten-free and vegan options.
Submit your order now with the pre-order link. Thank you for your continued PTO support!
Also, for this fundraiser, we are also looking for a few volunteers to manage the donut distribution – please sign up here if you can volunteer! Thank you in advance for your support!
---
Ready to Order School Supplies for Next Year? – Deadline Is 4/29!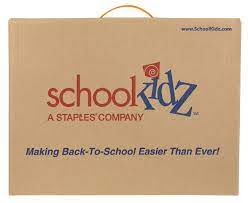 The SchoolKidz website is live and ready for your orders for the 2022-2023 School Year! The Lincoln PTO sponsors a School Supply Kit program to simplify your life! You can order a school supply kit online and the kit will automatically be delivered to your child's classroom in August before school starts. Orders are online only and can be accepted only until April 29th (our supplier cannot accept late orders). Please remember to buy a kit for NEXT YEAR's Grade Level. If you have any questions, please contact Julianne Heinimann.
Order your kits at www.shopttkits.com Lincoln Account Number: 20838 The DEADLINE for ordering kits is April 29th. Order forms will be sent home with your child after Spring Break as a reminder… don't delay!
---
SEL
This week's SEL tip helps give some perspective when parenting our children:
---
Roosevelt 8th Grade Service Project
Hello D90 families, please consider helping the 8th grade class collect items for their Service Project. Unfortunately, there are so many people out there without a roof over their head or food to eat. The class is collecting items to make care packages for homeless people. Items that are needed-travel size shampoo, travel size soap, travel size hand sanitizer, travel tissues, socks, granola bars and bottles of water. Items may be dropped off in a bin located in the lobby of Willard, Lincoln or Roosevelt. If you are traveling over Spring Break, bring back those hotel toiletries! The 8th graders appreciate your support.
---
Follow the PTO on Instagram – @Lincoln_Eagles_PTO
---
Technology Support
Thank you for emailing powerschool@district90.org or helpdesk@district90.org with your technology questions/issues. Please remember to include as much information as possible, e.g., Student Name, Teacher Name, School, iPad asset tag number, etc. Screenshots, links, websites and any other information regarding the issue is helpful. For example, my iPad/computer can't connect to the XXXXX website when I click on this link.
Additionally, if you have difficulty logging into your child's special area classes, please be sure to reach out to that particular teacher to assist with any login issues.
Securely Home is an app that allows parents to have considerable control over their child's iPad while at home.