Lincoln families,
I hope you had a wonderful long weekend. Although it's been a little chilly, the days are getting longer and birds are starting to chirp which can only mean that spring is quickly approaching. The countdown to Spring Break is officially on with only 15 more school days!

Many thanks to everyone who contributed to making our Spring Conferences so successful. The lead to conferences, report card preparation, and conference planning is a taxing time and created long days for the Fine, Fine Teachers here at Lincoln. So please don't forget to share some Lincoln Love for all they do for our kids and community. As a reminder, your child's report card can be accessed by logging into the PowerSchool Parent Portal.
The ongoing conflict in Ukraine is also having a personal impact on many of our staff and Lincoln families with Ukrainian heritage. Therefore, to support our Ukrainian friends both here and abroad, we invite your family to consider participating in our Lincoln School collection drive. Between March 7 – March 18, we will have collection bins in the Park Lobby where kids may drop any donations. Here is a list of most needed supplies. In the event your family wishes to make a monetary contribution, that can also be done using this link.

In art class, Ms. Kozbur has been working with our kids as they study Ukrainian artists. Our kids are also creating sunflower art projects (the national flower of Ukraine) to be on display throughout Lincoln. Additionally, on Friday, March 11 and March 18, we will encourage all kids and staff to wear blue and yellow to show support and solidarity for the Lincoln staff and community members directly impacted by the ongoing crisis in Ukraine.

Schools across Illinois are again encouraging families, students, and staff to weigh in on their experience at their child's school by participating in the Illinois 5Essentials Survey. This survey tool is designed to generate a detailed picture of the inner workings of our school. Teachers, parents, and students across the state will participate in this online and confidential survey, with the results reported on each school's Illinois School Report Card. Please take a moment to provide your feedback: Illinois5-essentials
Each year, the state of Illinois requires that all public schools conduct an "Erin's Law" presentation for all students. "Erin's Law" requires that all public schools in each state implement a prevention-oriented child sexual abuse program. This year, we are excited to again partner with Victor Pacini in presenting this important information to our kids. In the past, Victor has personally visited Lincoln. However, this year he has created virtual presentations that will be shared with our kids between March 7 and March 25. Here you will find a link to his parent video that briefly outlines his presentation. Should you wish to opt your child out of this presentation, please let me know no later than Friday, March 4.
Finally, this week I look forward to celebrating the March birthdays at our monthly Gaga With Godfrey celebration.

As always, thank you for your continued support of Lincoln. Please never hesitate to reach out if there is anything more we can ever do to support our family and kids.
Have a wonderful week.
CG
---
Calendar
Monday, 3/7:
1st and 2nd Chess Club, 3:15pm in the library
Wednesday, 3/9:
3rd and 4th Chess Club, 3:15pm in the library
Thursday, 3/10:
March Birthday Celebration: GaGa With Godfrey
Friday, 3/11:
Chicken Fun Lunch
Wear Blue and Yellow – Ukraine Spirit Day
---
Trivia Night! – Tuesday, 3/15 at 6pm!
Calling all trivia buffs!
Please join us for Lincoln's 2nd annual Family Trivia Night! Lincoln families are invited to participate in a fun evening of virtual family friendly trivia. This event will be held in user friendly Kahoot/Zoom platforms. Advanced registration is required ($30 per household) and a portion of the proceeds will help support the Lincoln PTO.
You can register HERE in the Lincoln PTO Webstore. For those who have registered a link will be sent prior to the event.
---
Ready to Order School Supplies for Next Year? – deadline is 4/29!
The SchoolKidz website is live and ready for your orders for the 2022-2023 School Year! The Lincoln PTO sponsors a School Supply Kit program to simplify your life! You can order a school supply kit online and the kit will automatically be delivered to your child's classroom in August before school starts. Orders are online only and can be accepted only until April 29th (our supplier cannot accept late orders). Please remember to buy a kit for NEXT YEAR's Grade Level. If you have any questions, please contact Julianne Heinimann.
Order your kits at www.shopttkits.com Lincoln Account Number: 20838 The DEADLINE for ordering kits is April 29th. Order forms will be sent home with your child after Spring Break as a reminder… don't delay!
---
SEL Day – Friday, 3/11!
The third annual International SEL Day is next Friday, March 11, 2022! SEL Day is an opportunity to collectively spread the word about the importance and impact of social emotional learning. Working together, we can raise awareness for SEL, bring on new SEL stakeholders, create artifacts that demonstrate SEL in action, share SEL best practices… and more!

Last year, #SELday raised awareness for SEL with two million people in five hundred schools, districts, and organizations across all 50 U.S. states and 35 countries. This year, with your collaboration, we can reach more than 10 million people and impact the lives of millions of children around the globe.
Here are some easy ways to celebrate #SELday at home!
---
Spring into Sports
Is it that time of the year where I'm looking for pictures of your child or children doing activities, whether it's sports related or anything that involves movement. I will be displaying them in the gym on the bulletin board. Please know that this is optional. You can send pictures to my email – augustinej@district90.org. Thank you!! ~ Mr. A
---
Library Lowdown – 3/4/22
Last call for ordering Hilo books (from the author, Judd Winick's visit, this past Monday). They must be ordered Monday, March 7th. Click here to order!
One School One Book
It's time for Lincoln's One School One Book! Students heard all about how it works this week and I'm super excited to share this book with everyone. On Thursday, the youngest student in your family came home with a book (with a few exceptions in Ms. Stasys' class). If you haven't seen it yet, be sure to check their backpack.
Over the next two weeks, the Lincoln community will be reading "The Chocolate Touch". The bookmark has the schedule of when to read the chapters. You want to stay with the schedule because of the trivia questions asked about the chapters read. We would love to see a photo of your family reading – you can send it directly to brauweilerd@district90.org. After reading, turn in your bookmark by Tuesday, March 23, and be entered into a raffle for a family prize. Chapter recordings can be found on the library website: http://d90lincolnlibrary.weebly.com/one-school-one-book.html
The benefits of reading together are remarkable. Studies have shown that reading to / with children helps them to listen better and longer, to build vocabularies, to understand concepts better, and to feel positive about both books and learning. Plus, it's just fun!
I hope you enjoy reading and participating in Lincoln's One School One Book this year. If you have any questions, please contact Ms. Brauweiler directly.
---
Follow the PTO on Instagram – @Lincoln_Eagles_PTO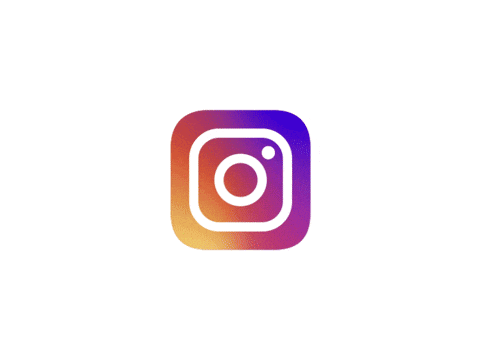 ---
Technology Support
Thank you for emailing powerschool@district90.org or helpdesk@district90.org with your technology questions/issues. Please remember to include as much information as possible, e.g., Student Name, Teacher Name, School, iPad asset tag number, etc. Screenshots, links, websites and any other information regarding the issue is helpful. For example, my iPad/computer can't connect to the XXXXX website when I click on this link.
Additionally, if you have difficulty logging into your child's special area classes, please be sure to reach out to that particular teacher to assist with any login issues.
Securely Home is an app that allows parents to have considerable control over their child's iPad while at home.
Click here for technology resources for your D90 iPad!
---