Lincoln Families,
Happy first day of Spring! I hope you had a wonderful weekend. Hopefully you enjoyed some of the incredible March Madness basketball games. It's hard to believe that only five school days stand between us and the kickoff of Spring Break 2022. Whether you are traveling near, far or just enjoying a "staycation." Enjoy the time away. Regardless of your plans, these  embedded breaks from school are good for the mind, body and soul! Upon the return to school on April 4 there will only be 48 days of school!!!!
To countdown the final days until Spring Break, next week we will celebrate  our annual Spring Break Spirit Week. Here is an outline for the week:
Spring Break Spirit Week
Monday-Mixed Up Monday – Wear mixed matched clothes/outfits
Tuesday- Sports Team Day – Support your favorite Sports Team by wearing your favorite team shirt/outfit
Wednesday- Messy Hair/Hat Day – Come to school with your messiest hair or your favorite hat
Thursday- Comfy Clothes/Stuffy Day – Wear your favorite comfy pajamas or cozy outfit and bring your favorite stuffy to school.
Friday- Vacation Friday – Wear your favorite vacation shirt or outfit and sunglasses.
Many thanks to everyone for the generous outpouring of support during our donation collections for Ukraine. Hundreds and hundreds of items were donated and will now be boxed up and shipped to support our friends on the other side of the world. The kindness and generosity of the Lincoln family never ceases to amaze me.
The Lincoln School News Broadcast Club has been hard at work and just completed their 3rd broadcast. This group of 4th graders, under the guidance of Mrs. Clasky and Mr. Cheney forfeit their recess a few times each week to come together to research, interview, record and edit the Life@Lincoln news. Here is the link to the March broadcast of  Life@Lincoln
Each spring, District 90 students take the Illinois Assessment of Readiness (IAR), a federally required standardized assessment.  The assessment is intended to offer insights into how students are growing academically relative to the Illinois Learning Standards in mathematics and English language arts, and also how our students perform compared to their peers across the state.  When we return from Spring Break, our 3rd and 4th graders will take the Illinois Assessment for Readiness. Below is the testing schedule we will follow at Lincoln.
As always, thank you for your continued support of Lincoln. Please never hesitate to reach out if there is anything more we can do to support your family. Wishing everyone a safe, fun and relaxing Spring Break. CG
*** The next Lincoln Log will be distributed on Sunday, April 3***
---
Calendar
SPRING BREAK SPIRIT WEEK
Monday, 3/21:
Mixed Up Monday
1st and 2nd Chess Club, 3:15pm in the library
Green4Good Kids Club
Tuesday, 3/22:
Wednesday, 3/23:
Messy Hair/Hat Day
3rd and 4th Chess Club, 3:15pm in the library
Thursday, 3/24:
Friday, 3/25:
Vacation Outfits
Fun Lunch – Chicken
Spring Break – March 28 – April 1
School Resumes on Monday, April 4
---
Yoga Registration
Local Yoga instructor Marissa Jayne will be teaching children's yoga class for 1st – 4th grade students in the Lincoln School gym! The program will provide children with an opportunity to foster greater self-awareness and improve their concentration and self-confidence. The team will introduce the children to the fundamentals of yoga and incorporate social-emotional themes. Yoga will be starting Monday 4/4, running from 3:15 – 4:15pm. The cost is $80 for a 6 week session. Sign up today on the PTO webstore!
If you have any questions, please reach out to Ginger Timchak.
---
Q-BBQ Dine & Share Fundraiser!
Tuesday, March 22nd from 11am-8pm
Please join us on Tuesday, March 22nd for a Dine and Share Fundraiser with Q-BBQ in Oak Park.
There are two ways to participate. Simply mention the Lincoln School fundraiser at the time or your order, or in the notes if you order on-line.
1 – Online orders through the delivery service of your choice (Grubhub, Ubereats, Doordash or Chownow)
2 – Dine-in or carry-out – 124 N Marion Street, Oak Park
---
Wednesday Walking Club
Wednesday Walking Club is returning after Spring Break! Be on the look out in next week's Lincoln Log for more information.
---
Ready to Order School Supplies for Next Year? – deadline is 4/29!
The SchoolKidz website is live and ready for your orders for the 2022-2023 School Year! The Lincoln PTO sponsors a School Supply Kit program to simplify your life! You can order a school supply kit online and the kit will automatically be delivered to your child's classroom in August before school starts. Orders are online only and can be accepted only until April 29th (our supplier cannot accept late orders). Please remember to buy a kit for NEXT YEAR's Grade Level. If you have any questions, please contact Julianne Heinimann.
Order your kits at www.shopttkits.com Lincoln Account Number: 20838 The DEADLINE for ordering kits is April 29th. Order forms will be sent home with your child after Spring Break as a reminder… don't delay!
---
Waste Free Wednesdays
After Spring Break Waste Free Wednesdays will be making a comeback getting students ready for our Earth Week Waste Free Challenge! During Waste Free Wednesdays, we celebrate lunches containing only compostable, reusable, and recyclable items with hand stamps and friendly competitions between classes. We are looking for volunteers for each lunch hour on April 6th and 13th as well as during Earth Week, April 18th – 20th. Please consider volunteering via SignUp Genius. It's truly a fun way to interact with students!
---
SEL – FAMILY EMOTIONAL SAFETY PLAN
Every single one of us will be overcome with anger, fear or anxiety at some point. If you never knew you had a temper, your children will introduce it to you. And those moments of intensity are our true tests of character. How will we react when our brains are in fight or flight mode? Without thought or planning, we risk lashing out at our loved ones and not only disrupting our routine but also our foundation of trust. And we have to live with the guilt and regret that comes with it. But what if we simply planned for those moments and discussed how we were going to cool down with our families? We could have the chance to bring our best selves to most testing times in life.  Click here for more information to help you create an emotional safety plan.
---
Spring into Sports
Is it that time of the year where I'm looking for pictures of your child or children doing activities, whether it's sports related or anything that involves movement. I will be displaying them in the gym on the bulletin board. Please know that this is optional. You can send pictures to my email – augustinej@district90.org. Thank you!! ~ Mr. A
---
Library Lowdown
Students really enjoyed the visit with Dan Santat on Wednesday.  There is still time to order his latest book (for an autographed copy)  "The Aquanaut".  The deadline for ordering books is Wednesday 3/23.
One School One Book: I hope you enjoyed The Chocolate Touch with your family.  Thanks for sending in your photos of you reading the book. Please turn in your bookmarks tomorrow (Monday) for a chance at a family prize. If you stop into River Forest Chocolates, be sure to say thanks for offering up the delicious treat to go along with our book.
Rosie Revere, The Musical is playing in Naperville on April 9th. Theatreworks USA does a fantastic job of taking picture books to the stage. This is a great way to help connect kids with books in a fun, engaging musical.
---
Young Authors
Young Authors: If your student wrote a story for Young Authors, you will be receiving an invitation shortly (from Ms. Brauweiler) to attend the virtual celebration. Please be sure to mark it on your calendar – March 24 at 7:00. Please note the date listed in last week's log was incorrect.
---
Follow the PTO on Instagram – @Lincoln_Eagles_PTO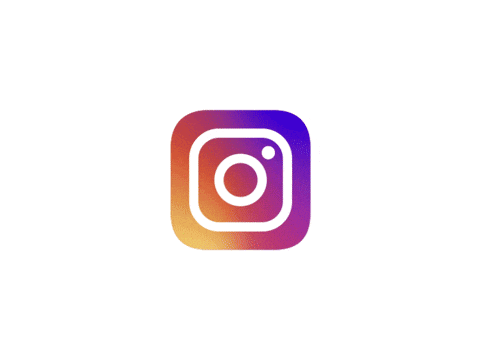 ---
Technology Support
Thank you for emailing powerschool@district90.org or helpdesk@district90.org with your technology questions/issues. Please remember to include as much information as possible, e.g., Student Name, Teacher Name, School, iPad asset tag number, etc. Screenshots, links, websites and any other information regarding the issue is helpful. For example, my iPad/computer can't connect to the XXXXX website when I click on this link.
Additionally, if you have difficulty logging into your child's special area classes, please be sure to reach out to that particular teacher to assist with any login issues.
Securely Home is an app that allows parents to have considerable control over their child's iPad while at home.