Lincoln Families,
Despite the frigid temperatures on Saturday, I hope you had a wonderful St. Patrick's Day weekend! 🍀
After being out of school for the past week battling pneumonia, I'm excited to ease my way back into work this week. I'm happy to see your kids and be back in the saddle. Thanks for all the nice notes and messages. I'm not quite back to 100%, but well on my way! Many thanks to Ms. Gerges, Ms. Dubois, Ms. Godellas, Ms. Powers and Ms. Dwyer for keeping the ship called Lincoln afloat while I was away.
The escalating conflict in Ukraine is having a personal impact on many of our staff and Lincoln families with Ukrainian heritage. Therefore, to support our Ukrainian friends both here and abroad, we invite your family to consider participating in our Lincoln School collection drive. Between March 7th and March 18th, we will have collection bins in the Park Lobby where kids may drop the following items for refugee children:
Kids/baby clothing (all ages) – new with tags
Diapers – unopened packages
Dry baby formula – new/sealed
Dry, ready-to-eat foods (oatmeal, granola bars, dried fruit, etc.) – unopened packages
Children's books – new condition
Stuffed animals – new with tags
In the event your family wishes to make a monetary contribution, that can also be done using this link. Additionally, we are encouraging anyone who wishes to do so to wear blue/yellow this coming Friday, March 18th. The sunflower is the national flower of Ukraine – below are just a few of the incredible sunflower art pieces created by our Lincoln artists on display throughout our school.
To help usher in Spring Break (March 21-25th), next week we will celebrate our annual Spring Break Spirit Week. Be on the lookout this week for more information about the fun we have planned for the final days before Spring Break.
Finally, this Thursday, March 17th, I look forward to making up the March Birthdays – Gaga with Godfrey celebration that was postponed last week due to my absence.
As always, thank you for your continued support of our Fine Fine School. Please never hesitate to reach out if there is anything more we can do to support your kids and family. I'm looking forward to being back. Have a great week. CG
---
Calendar
Monday, 3/14:
1st and 2nd Chess Club, 3:15pm in the library
Tuesday, 3/15:
Wednesday, 3/16:
3rd and 4th Chess Club, 3:15pm in the library
Thursday, 3/17:
St. Patrick's Day – Wear Green
March Birthdays – Gaga with Godfrey Celebration
Friday, 3/18:
Fun Lunch
Wear Blue and Yellow – Ukraine Spirit Day
---
Trivia Night! – Tuesday, 3/15 at 6pm!
Calling all trivia buffs!
Please join us for Lincoln's 2nd annual Family Trivia Night! Lincoln families are invited to participate in a fun evening of virtual family friendly trivia. This event will be held in user friendly Kahoot/Zoom platforms. Advanced registration is required ($30 per household) and a portion of the proceeds will help support the Lincoln PTO.
You can register HERE in the Lincoln PTO Webstore. For those who have registered a link will be sent prior to the event.
---
Q-BBQ Dine & Share Fundraiser!
Tuesday, March 22nd from 11am-8pm
Please join us on Tuesday, March 22nd for a Dine and Share Fundraiser with Q-BBQ in Oak Park.
There are two ways to participate. Simply mention the Lincoln School fundraiser at the time or your order, or in the notes if you order on-line.
1 – Online orders through the delivery service of your choice (Grubhub, Ubereats, Doordash or Chownow)
2 – Dine-in or carry-out – 124 N Marion Street, Oak Park
---
Ready to Order School Supplies for Next Year? – deadline is 4/29!
The SchoolKidz website is live and ready for your orders for the 2022-2023 School Year! The Lincoln PTO sponsors a School Supply Kit program to simplify your life! You can order a school supply kit online and the kit will automatically be delivered to your child's classroom in August before school starts. Orders are online only and can be accepted only until April 29th (our supplier cannot accept late orders). Please remember to buy a kit for NEXT YEAR's Grade Level. If you have any questions, please contact Julianne Heinimann.
Order your kits at www.shopttkits.com Lincoln Account Number: 20838 The DEADLINE for ordering kits is April 29th. Order forms will be sent home with your child after Spring Break as a reminder… don't delay!
---
Waste Free Wednesdays
After Spring Break Waste Free Wednesdays will be making a comeback getting students ready for our Earth Week Waste Free Challenge! During Waste Free Wednesdays, we celebrate lunches containing only compostable, reusable, and recyclable items with hand stamps and friendly competitions between classes. We are looking for volunteers for each lunch hour on April 6th and 13th as well as during Earth Week, April 18th – 20th. Please consider volunteering via SignUp Genius. It's truly a fun way to interact with students!
---
SEL
"What is happening in Ukraine can be frightening for both children and adults. Ignoring or avoiding the topic can lead to children feeling lost, alone and scared, which can affect their health and well-being. It is essential to have open and honest conversations with children to help them process what is happening." — Ane Lemche, Save the Children
Here are a couple of great resources to help families process the current events with children:
Verywellmind.com – How to Talk to Your Kids About Ukraine
Collaboration for Early Childhood – How to Talk to Your Child about the News
---
Spring into Sports
Is it that time of the year where I'm looking for pictures of your child or children doing activities, whether it's sports related or anything that involves movement. I will be displaying them in the gym on the bulletin board. Please know that this is optional. You can send pictures to my email – augustinej@district90.org. Thank you!! ~ Mr. A
---
Library Lowdown
Hilo Books: If you ordered Hilo books, they will be distributed tomorrow.
Virtual Author Visit: Author/Illustrator Dan Santat will be visiting virtually with 2nd, 3rd and 4th grades on Wednesday, March 16th. His latest book, a graphic novel called The Aquanaut, is available for sale here and will be autographed if purchased by March 23rd. Flyer attached.
One School One Book: I hope you're enjoying The Chocolate Touch. This will be the last week of reading. Feel free to send me a photo of your family reading – you can send it directly to brauweilerd@district90.org. After reading, turn in your bookmark by Tuesday, March 23, and be entered into a raffle for a family prize. Chapter recordings can be found on the library website: http://d90lincolnlibrary.weebly.com/one-school-one-book.html
Young Authors: If your student wrote a story for Young Authors, you will be receiving an invitation shortly (from Ms. Brauweiler) to attend the virtual celebration. Please be sure to mark it on your calendar – March 23 at 7:00.
---
Roosevelt 8th Grade Service Project
Hello D90 families, please consider helping the 8th grade class collect items for their Service Project. Unfortunately, there are so many people out there without a roof over their head or food to eat. The class is collecting items to make care packages for homeless people. Items that are needed-travel size shampoo, travel size soap, travel size hand sanitizer, travel tissues, socks, granola bars and bottles of water. Items may be dropped off in a bin located in the lobby of Willard, Lincoln or Roosevelt. If you are traveling over Spring Break, bring back those hotel toiletries! The 8th graders appreciate your support.
---
Follow the PTO on Instagram – @Lincoln_Eagles_PTO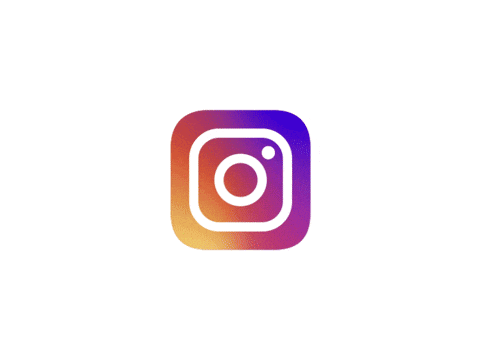 ---
Technology Support
Thank you for emailing powerschool@district90.org or helpdesk@district90.org with your technology questions/issues. Please remember to include as much information as possible, e.g., Student Name, Teacher Name, School, iPad asset tag number, etc. Screenshots, links, websites and any other information regarding the issue is helpful. For example, my iPad/computer can't connect to the XXXXX website when I click on this link.
Additionally, if you have difficulty logging into your child's special area classes, please be sure to reach out to that particular teacher to assist with any login issues.
Securely Home is an app that allows parents to have considerable control over their child's iPad while at home.