Lincoln Families,
Happy Super Bowl Sunday! I'll be cheering for the team formerly known as the… St. Louis Rams! I hope you enjoyed the balmy weather this weekend and were able to thaw out after last week's arctic blast. Hopefully, the groundhog's prediction was right this weekend, and spring will arrive early this year.
Barring any unforeseen circumstances, it will be nice to have a full uninterrupted week of school. It will be a busy week around our Fine Fine School.
Thanks for your patience and understanding regarding the reschedule of our annual Science Expo. I look forward to seeing all the creative projects of our kids on display tomorrow. Don't forget families/students can set up projects between 7:30-8:20 tomorrow morning. The expo will run from 6:30-7:30 tomorrow evening.
Please continue to spread the word to any 2019-20 Kindergarten families about our annual Kindergarten Information night this Wednesday, February 6 at 6:30. It is a great opportunity for potential new families to learn about the Kindergarten experience in D90. Our incredible Kindergarten team Ms. Stasys and Ms. Suzuki will be joining me in the presentation.
Finally, Spring Conferences are less than a month away, please be sure to schedule a time using the following link: http://www.virtualparagon.com/d90k4/conference/
As always, thanks for your continued support of our Fine, Fine School. Please never hesitate to reach out if there is anything I can do for your family. Enjoy the week ahead.
CG
Quote of the Week:  "If you have to choose between being kind and being right, choose being kind and you'll always be right!"
---
Calendar
All week 4th grade CoGAT testing.
Monday, February 4:
PTO meeting – 8:45am, art room
Yoga – 3:10-4:15, Mrs. Burns' classroom (22D)
Chess Club – 3:10-4, multi-purpose room
Tennis (grades 3/4) – 3:10-4, gym
SCIENCE EXPO – 6:30 – 7:30PM
Tuesday, February 5:
Winter Sports (grades 1/2) – 3:15 – 4:15pm, gym
Theater Club – 3:15 – 4:15
D90 Town Hall Forum – Roosevelt Auditorium – 7:00PM
Wednesday, February 6:

Waste Free Wednesday
Tennis (grades 1/2) – 3:15-4pm, gym
Kindergarten Information Night – 6:30PM
Thursday, February 7:

Winter Sports (grades 3/4) – 3:15 – 4:15pm, gym
Roosevelt Band and Orchestra Concert – 7PM
Friday, February 8:
Lincoln Spirit Day
Fun Lunch – Pizza
---
Jr. Scientist Expo MONDAY NIGHT!
The science expo has been rescheduled for Monday night 6:30 – 7:30pm. There will be two opportunities to set up Expo displays: immediately before school on Monday, February 4 (7:30 – 8:20) or immediately before the expo on Monday, February 4 (3:20 – 6:10).  Each display will be assigned a hallway location number that will be communicated to parents/guardians of registered Jr. Scientists before the 31st.  As a reminder, the area for each display will be approximately the width of the display board, there is no access to electrical outlets and there will be limited area in front of the display for any supporting material.
---
Lincoln International Festival – Spots Going Fast!

Register your child for International Festival on February 24. Lincoln School will be transformed into countries around the world for one special afternoon! Lincoln students can spend 4 hours traveling to China, India and beyond, dancing, crafting and having fun. Admission will remain $5 per child and will be limited to the first 100 students. Registration is now open on the PTO Webstore!
---
Valentine's Day Happenings
Our annual Valentine/Friendship Parties will take place on Thursday, February 14 during the day. Students are invited to bring in Valentines to share with their classmates. Please make sure all students are included when creating Valentines. Also, please note for the safety of all students that NO CANDY should be included with Valentines. Any candy sent to school will not be distributed. Thanks for your support in making this celebration safe and inclusive for all of our kids.
In addition, on February 14, both Kindergarten classes will attend during the AM session and the annual Kindergarten Valentine Concert will be held at 10:00am with a reception to follow in the gym.
Once again the PTO will be providing all the snacks for Valentine's Day parties. No other food or candy should be brought in for parties.
---
PTO Meeting Please Join Us!
Please join us for this month's PTO meeting on Monday at 8:45 in the art room. All are welcome.
---
2019-2020 Kindergarten Information Night – Wednesday, February 6
Please begin spreading the word about our annual Kindergarten Information Night for the 2019-2020 academic year on Wednesday, February 6.  See attached for more details.
---
Kids Heart Challenge – February 12 & 13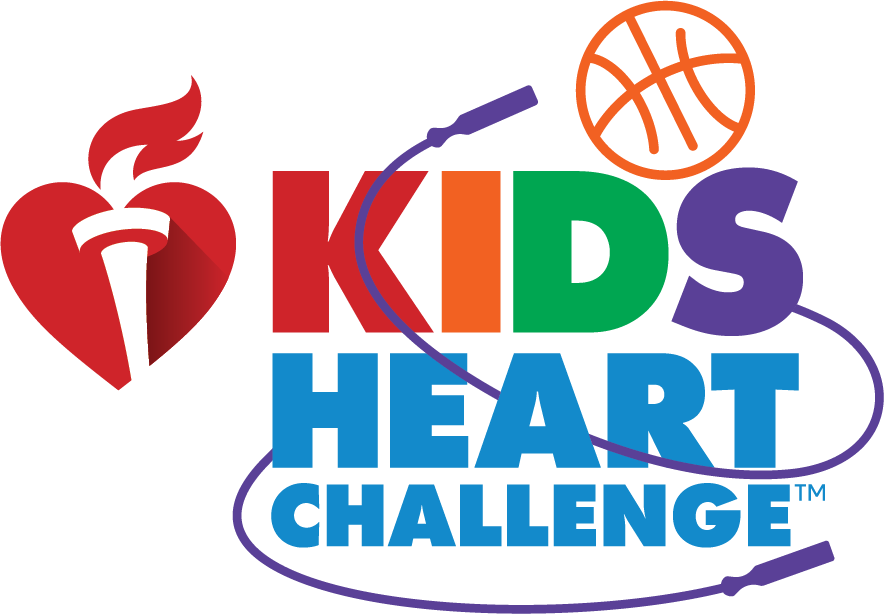 Students at Lincoln in grades 1-4  are kicking off the KIDS HEART CHALLENGE (formerly Jump Rope for Heart) with the American Heart Association!  We are so excited to get the program rolling and teach your student how to care for their hearts– physically and emotionally–  while raising lifesaving donations to fight the nation's #1 killer, heart disease!  Join our school's team now  http://www2.heart.org/goto/LincolnElementaryRiverForest
Donation envelopes were sent home with students in grades 1-4.  Information on how to participate may be found on the envelope or online.  The event days are February 12 &13. All donation envelopes are due on FEBRUARY 12TH or 13th
 Our American Heart Association representative joined us at school to talk with our students about the work the AHA does and to challenge our students to start living a healthy lifestyle.  With the help of our friends, the HEART HEROES, our school is going to help fight Heart Disease! The event will be in  grades 1-4 P.E.  classes on February 12th and 13th.
All of our Heart Heroes have a special message they are teaching the students about heart health.  Make sure you ask your student what they learned from their new friends!
Need a reminder WHY we do programs like the Kids Heart Challenge?  Check Out Finn's story:  Kids Heart Challenge: Meet our Heart Hero Finn
Let's get started!  ANY student who takes the KIDS HEART CHALLENGE online will earn a free glow-in-the-dark wristband to wear proudly! Then, once your student collects $5 or more in donations they will start earning their own Heart Heroes and a backpack clip for them to hang on!
Here are four easy steps to get your student's online fundraising page set up and start collecting lifesaving donations. Check out this tutorial if you need further assistance: Parent Tutorial for Student Web Page
Go to your school's fundraising page: http://www2.heart.org/goto/LincolnElementaryRiverForest
Click on the Sign Up button
Create a username and password and then fill out the registration form
Share your fundraising page and email it to friends and family right away
OR Download the FREE mobile app 'Kids Heart Challenge' and register your student that way! Plus, ALL of our Heart Heroes (and the wristband!) will COME TO LIFE and share their heart healthy messages with your student when you use the FREE mobile app.
Thank you for joining us as we challenge each other to keep our heart healthy and raise money for kids with special hearts.  For more information, watch this video with your student at home!
---
Lincoln School's Girls on the Run – registration now open!
Girls on the Run inspires girls to recognize their inner strength and celebrate what makes them one of a kind. Trained coaches lead small teams through our research-based curricula which includes dynamic discussions, activities and running games. Over the course of the ten-week program, girls in 3rd and 4th grade develop essential skills to help them navigate their worlds and establish a lifetime appreciation for health and fitness. The program culminates with girls positively impacting their communities through a service project and being physically and emotionally prepared to complete a celebratory 5K event.
GOTR will begin in March and meet every Tuesday and Thursday after school in the gym from 3:10-4:30.  The program will run until the celebratory 5k race!
If interested, please visit the website: www.gotrchicago.org and register by February 14.  Any questions, please contact Kristin Bailitz at kristinbailitz@gmail.com.
---
Lincoln PTO Auction – Friday, March 15 – tickets on sale now
Please join us Friday, March 15 from 6:30-9pm at Lake Street Kitchen in Oak Park for Lincoln's annual school fundraiser and auction to support the Lincoln PTO and celebrate our awesome school, staff and kids.  We will have a great selection of craft beers, wine and heavy hors d'oeuvres. Come early for the open bar from 6:30-8:30pm. Cash bar from 8:30-9pm.  There will also be a live and silent auction to benefit our Fine, Fine School. All proceeds from the event will help support PTO funded programs, school enhancements, and various other teacher needs.
Don't worry – March Madness will be playing on TV!  Ticket prices are $60 per person or $100 per couple (purchase by midnight on 3/14/2019).  Tickets can be purchased the day of the event or at the door for $75 each.  Click HERE to purchase tickets – don't wait!