Lincoln Families,
I hope you had a wonderful weekend. It is hard to believe that we've arrived at the final days of February. While winter weather often sticks around in Chicago into May, there is something encouraging about flipping the calendar to March that signals the beginning of the end of Winter!
As mentioned in Dr. Condon's message to the D90 community earlier today, effective tomorrow, Monday, February 28, D90 will provisionally implement a "mask optional," policy for all stakeholders at Lincoln for the duration of the school day. This provisional implementation will be revisited by the D90 Board of Education this week and further guidance will follow. However, in the interim, Lincoln is prepared to safely guide our kids and staff into this next phase of the pandemic. For the time being, all other safety mitigations will remain in place including arrival/dismissal procedures, classroom seating configurations, outdoor snack times and lunch seating. At Lincoln, we recognize that many staff and students will still opt to continue wearing masks. Therefore, there will be no special or unnecessary attention paid to the mask choices of anyone at Lincoln. As part of last week's outdoor "mask optional," implementation, I visited each classroom and spoke with our kids and staff reiterating that at Lincoln School the personal choices of others are to be respected and everyone is to be treated with kindness. I have no doubt that kindness, acceptance and respect will be on full display as we continue to navigate uncharted territory amid the landscape of the Covid-19 pandemic.
In other safety news, I wanted to highlight a few concerns that have recently impacted the AM drop off procedures:
If you are attempting to avoid the car-line and drop your child off on the opposite side of either Park Ave. or Franklin, it is important for you/your child only cross the street at the intersections where there is a Crossing Guard on duty. Please do not walk or allow your child to cut across the street into oncoming traffic in the car line. Last week alone there were several close calls. It's worth adding a few extra steps and walking to the Park/Lake or Franklin/Lake intersections than to risk an accident.
Please remain in your car and allow myself or other staff to assist your child in getting out of your vehicle. If you wish to let your own child out of the car, please pull forward and out of the car line to do so.
Don't forget this Thursday and Friday will be our Spring Conferences. Our teachers are eager to meet with you and share the progress of your kids. As a reminder, there will be no school on Friday, March 4. If you haven't yet done so, don't forget to sign up for a Spring Conference time. Conference Sign-up
Schools across Illinois are again encouraging families, students, and staff to weigh in on their experience at their child's school by participating in the Illinois 5Essentials Survey. This survey tool is designed to generate a detailed picture of the inner workings of our school. Teachers, parents, and students across the state will participate in this online and confidential survey, with the results reported on each school's Illinois School Report Card. Please take a moment to provide your feedback: Illinois5-essentials
Each year the state of Illinois requires that all public schools conduct an "Erin's Law" presentation for all students. "Erin's Law" requires that all public schools in each state implement a prevention-oriented child sexual abuse program. This year we are excited to again partner with Victor Pacini in presenting this important information to our kids. In the past, Victor has personally visited Lincoln. However, this year he has created virtual presentations that will be shared with our kids between March 7 and March 25. Here you will find a link to his parent video that briefly outlines his presentation. Victor Pacini Parent Video-Peace of Mind. Should you wish to opt your child out of this presentation, please let me know no later than Friday, March 4.
Finally, thank you to everyone who took the time to reach out with messages regarding my recent recognition from the Illinois State Board of Education. I am beyond humbled to receive such prestigious recognition. I've said it before and will continue to do so…. No principal anywhere is as fortunate as I am. Thank you for supporting me in making Lincoln such a Fine Fine School!
As always, thank you for your continued support of Lincoln. Please never hesitate to reach out if there is anything more I can do to support your kids or your family. Have a wonderful week. Happy March! ~ CG
---
Calendar
Monday, 2/28
1st and 2nd Grade Chess Club, 3:15pm in the library
Wednesday, 3/2
3rd and 4th Grade Chess Club, 3:15pm in the library
Thursday, 2/24
Fun Lunch – Pizza
3:40-8:00pm Spring Conferences
Friday, 2/25
8:30-11:30am Spring Conferences
---
Schoolhouse Kitchen + Studio fundraiser through Tuesday, 3/1
Schoolhouse Kitchen creates fun + delicious BAKING KITS for kids including their popular Unicorn Pop Tarts and Cheddar Fishies Kit that are perfect for our school-aged chefs. Kits include homemade dough, kid-friendly tools, and instructions for a creative baking project at home.
You can order your kit today! For every kit purchased, LINCOLN PTO will earn $5! See the attached flyer for more details.
Orders can be placed online here between now and March 1st.
All kits will be available for pick-up on Wednesday, March 2nd from 3-6:30pm @ Schoolhouse Kitchen + Studio (349 Ashland, RF).
---
Chicago Wolves Fundraiser! Sunday, March 6, 3pm
Hey Eagle Hockey Fans! Grab your friends and families for an afternoon of fun, cheering on the Chicago Wolves while they play the Iowa Wild on Sunday March 6th at 3:00pm at the Allstate Arena! Everyone who attends will receive a Chicago Wolves knit hat. There are two sections of tickets and a limited number available, so reserve your seats soon!
Be on the look out tomorrow for further information and link too register!
---
SEL – Report Cards
Report card time is coming, so here are some Tips for Parents When Responding to Your Child's Report Card. When kids bring home report cards, they may worry about how you're going to react. And you may not always know the right thing to say. The truth is there isn't one right thing to say. But it is important to look beyond grades.
---
Library Lowdown
Tomorrow (Monday 2/28), Lincoln will be welcoming Judd Winick virtually to visit with 2nd, 3rd and 4th graders. Judd Winick is the author/illustrator of the popular graphic novel series, Hilo. He'll be sharing about his writing and answering questions. His books are available for purchase in the link below and will include his autograph. You can purchase a book for your family or for a friend and have it shipped directly. You can also donate a book to your child's classroom (mention that in the comments – e.g., this is from Nathan B. to Mr. Godfrey). If you have any questions about the visit or purchasing the book, please contact Ms. Brauweiler directly. https://www.abcfairs.com/judd-winick-virtual-author-visit-february-28th
Follow the PTO on Instagram – @Lincoln_Eagles_PTO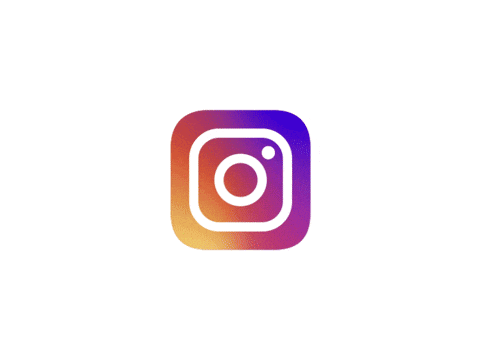 ---
Technology Support
Thank you for emailing powerschool@district90.org or helpdesk@district90.org with your technology questions/issues. Please remember to include as much information as possible, e.g., Student Name, Teacher Name, School, iPad asset tag number, etc. Screenshots, links, websites and any other information regarding the issue is helpful. For example, my iPad/computer can't connect to the XXXXX website when I click on this link.
Additionally, if you have difficulty logging into your child's special area classes, please be sure to reach out to that particular teacher to assist with any login issues.
Securely Home is an app that allows parents to have considerable control over their child's iPad while at home.
Click here for technology resources for your D90 iPad!(Edit)