Lincoln Families,
Happy Super Bowl Sunday! Whether you're cheering for Los Angeles, Cincinnati or just tuning in for the commercials and halftime show, I hope you enjoy the time gathered with your family or friends for the big game!
Happy Valentine's Day. Tomorrow we are excited for our kids to exchange valentines with their friends. While there will be no Kindergarten Concert or formal classroom parties, our teachers will be sure to infuse some fun valentine activities into the day. Please note that there should be no food or candy attached to valentines.
Along those same lines Thursday, February 27 is National Random Acts of Kindness Day. At LIncoln, there is no easier way to spread kindness than to share some Lincoln Love During these turbulent times our kids continue to look to the adults for reassurance and guidance and while there are no easy answers or solutions, kindness and respect of others remains the constant force that has the power to keep us unified as a school community, so please join me in spreading some Lincoln Love .
The registration window is now officially open for enrollment of kindergartners for the 22-23 school year. Please visit the District 90 Website for all information related to Kindergarten Registration.
Believe it or not, spring conferences will take place in less than a month. As referenced in the D90 Weekly Update, the portal to sign up for conferences is officially open and will close on Monday, February 28th at 10pm. For grades PreK-4, please click this link: K-4 Spring Conference Sign Up.
Although cases of Covid-19 seem to be trending in a positive direction, it is important that we continue to do our part to prevent future outbreaks, so please remember that regardless of vaccination status, it is essential for families to contact Ms. Godellas of any positive Covid-19 cases within your family or if your child has been identified as a close-contact to someone with Covid-19. Your partnership is paramount in our continued efforts to keep Lincoln School safe and keeping our schools open. Please reach out to Ms. Godellas or myself if you have any questions.
Finally, don't forget that there will be no school on Monday, February 21 and Tuesday, February 22. Classes will resume on Wednesday, February 23.
As always, thank you for your continued support of Lincoln. Enjoy the Super Bowl, the final week of the Olympics, Valentines Day and the upcoming Presidents Day Weekend. Please never hesitate to reach out if there is anything more we can do to support your kids and family. Have a great week.
CG
---
Calendar
Monday, 2/14
1st and 2nd Grade Chess Club, 3:15pm in the library
Tuesday, 2/15
1st and 2nd Grade Legacy Sports, 3:15pm in the gym
Wednesday, 2/16
3rd and 4th Grade Chess Club, 3:15pm in the library
Thursday, 2/17
3rd and 4th Grade Legacy Sports, 3:15pm in the gym
Science Expo – Virtual – 6:30PM
Friday, 2/18
---
Dine & Share Fundraiser – Portillo's on Wednesday, 2/16!
---
Lincoln Science Expo – Thursday Night!
Join us this Thursday from 6:30-7:30pm! Zoom link will be emailed closer to the event.
---
Library Lowdown – Young Authors
Young Authors: Deadline is Tuesday, February 15th for 1st – 4th graders. In order to be submitted, the story be sturdily bound with a title page, dedication page, and about the author page, and must be neatly handwritten or typed. Please see this link for more information.
If you have any questions, please contact Ms. Brauweiler directly.
---
Girls on the Run
Girls on the Run inspires girls to recognize their inner strength and celebrate what makes them one of a kind. Trained coaches lead small teams through the research-based curricula which includes dynamic discussions, activities and running games. Over the course of the program, girls in 3rd and 4th grade develop skills to help them navigate their worlds and establish a lifetime appreciation for health and fitness. The program culminates with girls positively impacting their communities through a service project and being physically and emotionally prepared to complete a celebratory 5K event!
GOTR will begin on April 4th and meet every Monday and Thursday after school in the gym from 3:10 – 4:30pm until May 25th. The celebratory 5k run is tentatively scheduled for May 14th, details to come. Please register at Girls on the Run.
Love this program? Interested in VOLUNTEERING as a coach to help run this amazing program? If interested in helping out, please reach out to cathleenbuckley@gmail.com
---
Fun Lunch Substitutes 2022
Please sign up to be a 2022 Fun Lunch substitute!
Sometimes things come up and our scheduled Fun Lunch servers cannot help on a particular day. We will email you when we are short-handed and see if you can help! Questions, email Lincolnrfptofunlunch@gmail.com
Please sign up here.
---
Belongingness and Inclusion Committee
The Lincoln PTO Belongingness and Inclusion Committee is looking for more volunteers.
Belongingness and Inclusion: An inclusive community is fostered when each of us feels both the sense of belongingness and of uniqueness. In other words, when we feel seen, respected, welcomed and valued for our authentic selves.
In conjunction with the Willard PTO and D90, this committee focus' on providing resources to Lincoln families and supporting the staff to foster belongingness and inclusion in our Lincoln School community. We are currently working on providing materials to the teachers and staff at Lincoln School in preparation for our different heritage and awareness months. Please click this sign-up genius link for more information and to sign-up. We look forward to working with you!
---
Kids Heart Challenge
Welcome to another year of the Kids Heart Challenge!!!
What does the Kids Heart Challenge do?
The Kids Heart Challenge focuses on whole body wellness, helping students improve their own health and better their character while raising life-saving donations for the American Heart Association to help kids facing heart-health issues.
***Please know your child does not need to participate in Kids Heart Challenge and it is only optional.***
The Kids Heart Challenge ends on February 25, 2022.
Username: lincolnriverforest
Password: heart
Link: http://www2.heart.org/goto/lincoln90
---
SEL
All are invited to join the Random Acts of Kindness (RAK) first annual coloring contest! Beginning on February 1st, 2022 and ending on Random Acts of Kindness Day 2022, completed RAK Day Coloring Sheets will be collected. On RAK Day (February 17th, 2022), five random entries will be selected to receive a RAK Day poster, lapel pin, a 2022 Kindness Calendar, along with a Make Kindness the Norm sweatshirt, water bottle, and baseball hat (valued at over $100). That's not all! Every person who enters the contest has the option to receive a free RAK Day 2022 sticker in the mail. Join in and help us #MakeKindnessTheNorm!
The coloring sheet and rules are available here. They are dedicated to making this contest as inclusive as possible—all ages are allowed to enter and there are no restrictions on your creative genius! If you prefer to design your own coloring sheet, they welcome those submissions, too. Happy RAK Day!
---
Follow the PTO on Instagram – @Lincoln_Eagles_PTO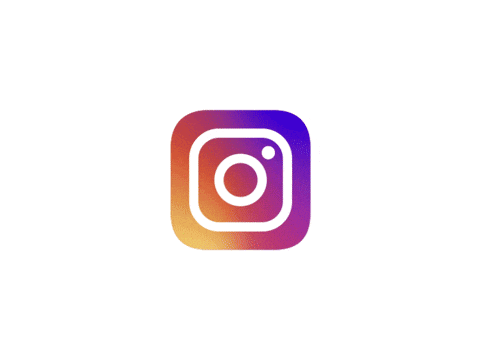 ---
Technology Support
Thank you for emailing powerschool@district90.org or helpdesk@district90.org with your technology questions/issues. Please remember to include as much information as possible, e.g., Student Name, Teacher Name, School, iPad asset tag number, etc. Screenshots, links, websites and any other information regarding the issue is helpful. For example, my iPad/computer can't connect to the XXXXX website when I click on this link.
Additionally, if you have difficulty logging into your child's special area classes, please be sure to reach out to that particular teacher to assist with any login issues.
Securely Home is an app that allows parents to have considerable control over their child's iPad while at home.
Click here for technology resources for your D90 iPad!
---