Monday, 12/18:
Board of Education meeting – 7pm at Roosevelt
Tuesday, 12/19:
Theater Club – 3:15, auditorium
Thursday, 12/21:

Winter Concerts – grades 1-4 (see schedule in Mr. Godfrey's message above)
Friday, 12/22:

Wonder Writers – 7:30am, multi-purpose room
Fun Lunch – Subs
* * * * * HAPPY HOLIDAYS!  School resumes Monday, January 8, 2018 * * * * *
A Very Important Message from your School Nurse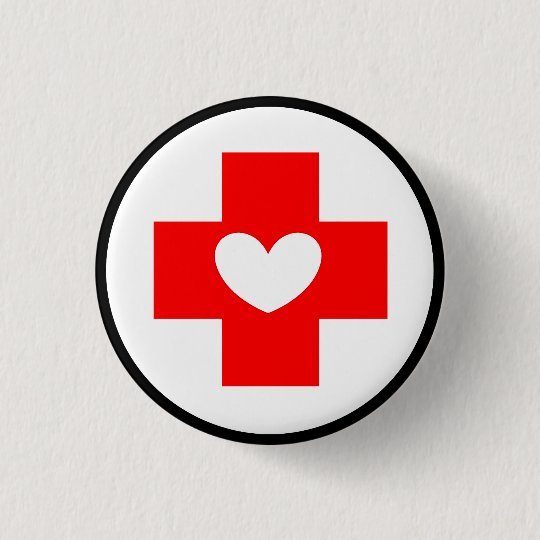 Please remember during cold and flu season to keep your child home if they are sick. If they have a fever they need to be fever free for 24 hours without the use of fever reducing medication before they can return to school. If they are vomiting and/or have diarrhea, make sure it has been at least 24 hours since the last episode before returning to school. If your child has an excessively runny nose or cannot stop coughing, it may be a good idea to keep them home. This is to protect your child from catching something if their immune system is down, as well as to protect the other students and staff. Thank you for doing your part to keep everyone at Lincoln School healthy.
If you have any questions at all please contact our school nurse, Erin Godellas at godellase@district90.org or 708-366-7340 x 8034.
Attendance Reporting
When reporting your child's absence please be sure to either use the district attendance e-mail or telephone extension:
1) Lincoln School Attendance Line: 708.366.7340
2) Email 24-7 to lincolnattendance@district90.org
Lincoln Elementary K-4th Jr. Scientist Expo – Registration Now Open!


The Lincoln Elementary K-4th Jr. Scientist Exp will be Thursday, February 8th –  the displays will be available for viewing by students and staff during the day, and for family and friends in the evening from 6:30 – 7:30pm.  Registration closes on Wednesday, January 10th.
Please see the linked flyer for more details!
Winter Sports Camp – Registration Now Open!
Looking for a way for the kids to run off some energy during the cold weather? Back by popular demand: winter sports camp by Legacy Sports. Kids will play games like Battleship, Dodge Ball and Keep Up the Yard, while learning sportsmanship, respect and teamwork.
$70. Spaces limited.
The sports camp is open to all grades after school on Mondays and Wednesdays.
Mondays:
1/8, 1/22, 1/29, 2/5, 2/19, 2/26
Wednesdays:
1/10, 1/17, 1/24, 1/31, 2/7, 2/14
The program is run by Legacy Sports and will take place in the gym. Registration now open (as of 5pm today) on the PTO webstore.
Spring Math Circle – Registration Now Open


The Lincoln 4th Grade Math Circle is now open for spring semester registration. Registration closes on Saturday, December 23rd. Math Circles bring students together with mathematically sophisticated leaders in an informal setting to work on challenging problems or interesting topics in mathematics. Meets on Mondays during lunch/recess. There will be eight sessions – the first meeting will be on January 22nd and the last session will be on April 9th.
Spring Math Circle Registration now open on the PTO Webstore.  $25 fee. 4th grade only, limited to 28 students.
Any questions, please email Maryanne Woo.
Young Authors Conference – Submission Deadline is This Friday!
​The D90 Annual Young Authors Conference is scheduled for February 24, 2018. See the attached flyer for more information.  Any student interested is encouraged to participate. Submissions are due to Mrs. Moriarty this Friday, 12/22.  Please contact Mrs. Moriarty with any questions moriartyp@district90.org.
Thank You from Heartworks!
A very big thank you from Heartworks to all who donated to this year's Mitten Tree!
 Chess Club – Coming Soon
Chess Club will begin in late January.  Specifics and registration information will be published in the Log after the holidays.
Winter Yoga and Tennis – Coming Soon

Adrienne Smith and Laurie Solberg of Family Flow Yoga will teach a yoga class for 1st – 4th grade students on Mondays in the auditorium. The program will provide children with an opportunity to foster greater self-awareness and improve their concentration and self-confidence. The team will introduce the children to the fundamentals of yoga and incorporate social-emotional themes.
When: Mondays 3:15 to 4:15 pm in the gym, dates are as follows: 1/22, 1/29, 2/5, 2/19, 2/26, 3/12
Space is limited to 22 students. $80 for 6 classes.  Registration will open on January 7th on the PTO Web Store.
Questions? Contact Annie Bergin Dwyer at "loolatopiafairy AT gmail.com".
Tennis will be taught by Mirka and Luka Bagos, professional coaches of Play For Lot,  in the gym.
The program welcomes children of all skill levels. Children need to wear gym shoes and comfortable clothes.  No racket needed.
Who & When:  
Grades 1&2 meet on THURSDAYS 3:15 to 4:00 pm on the following dates:  1/18, 1/25, 2/1, 2/8, 2/15, 2/22
Grades 3&4 meet on TUESDAYS 3:15 to 4:00 pm on the following dates:  1/16, 1/23, 1/30, 2/6, 2/20, 2/27
Each group is limited to 20 students. The cost is $80 for 6 lessons.  Registration will open on January 7th on the PTO Web Store.
Questions?  Contact Annie Bergin Dwyer   "loolatopiafairy AT gmail.com"
Recess/Lunch Support
We are currently in search of support during lunch/recess. If you or anyone you know might be interested in helping and also make a little extra money, please contact Mr. Godfrey for more information.
Library Volunteers Wanted
Do you love books and kids?  Do you have 30 minutes to spare?  If you answered yes, then the Lincoln Library is looking for you!  We have a small but mighty group of volunteers who shelve the books, but would love to have a few more.  Lincoln students read a lot of books and all those books must go back on the shelves!  Best times are right after drop off and at 2:30 before pick up.  If there's another time you can make it, let's chat!  Please contact Mrs. Brauweiler (brauweilerd@district90.org) directly to become a Lincoln Library volunteer!​
​Spring Fun Lunch Registration Opens 1/1/18
Fall Fun Lunch ends in early January.  If your child wants additional fun lunches for 2018, you must register on the PTO Web Store beginning on January 1st.  More information coming soon.  Please check with your children to see if their tastes have changed before registering!
River Forest Police Department Bracelet Program