Lincoln Families,
I hope you enjoyed the three-day weekend and were able to spend some time hibernating during all the snow and cold weather this weekend. I know I took advantage of the time indoors and spent time resting and recovering in attempt to get back to 100%.
Currently, only 2% of Lincoln Families have participated in the Illinois 5 Essentials Survey. To receive a report and have this information reflected on our annual school report card, we need a minimum of 20% participation. Therefore, please take a few moments to participate in this survey. 
https://survey.5-essentials.org/Illinois/
Please remain vigilant of student safety during drop off and pick up times. It is important to refrain from the use of cell phones and always be alert and patient during these times. Additionally, please be respectful of the residents who live adjacent to Lincoln by not parking in front of/blocking drive-ways.
Our annual Valentine/Friendship Parties will take place on Thursday, February 14 during the day. Students are invited to bring in Valentines to share with their classmates. Please make sure all students are included when creating Valentines. Also, please note for the safety of all students that
NO CANDY
should be included with Valentines. Any candy sent to school will not be distributed. Thanks for your support in making this celebration safe and inclusive for all of our kids.
In addition, on February 14, both Kindergarten classes will attend during the AM session and the annual
Kindergarten Valentine Concert
will be held at 10:00am with a reception to follow in the gym.
As always, thank you for your continued support of Lincoln. Please never hesitate to reach out if there is 
anything
 I can do to better support your kids and family. Have a great week. CG
Spirit Winners 01.18.19: 
1st/2nd-Ms. 
Tanglao, 
3rd/4th-Ms. 
Gattis
Quote of the Week: "
Be the kid who can get along. Be the kid who is generous. Be the kid who is happy for other people. Be the kid who does the right thing. Be the NICE kid!" 
~Bryan
Skavnak
---
Calendar
Monday, January 21:
DEADLINE FOR FUN LUNCH ORDERS (midnight)
Tuesday, January 22:
Theater Club, 3:15 – 4:15pm, auditorium
Winter Sports (grades 1/2), 3:15 – 4:15pm, gym
4th Grade Chorus/Recorder Concert, 7pm, auditorium
Board of Education Meeting, 7pm, Roosevelt
Wednesday, January 23:

Waste Free Wednesday
Tennis (grades 1/2), 3:15-4pm, Franklin playground/gym
Thursday, January 24:

January Principal Birthday Lunch (rescheduled)
Winter Sports (grades 3/4), 3:15 – 4:15pm, gym
Friday, January 25:
Lincoln Spirit Day
Fun Lunch – Chicken Tenders
---
Last Chance for Fun Lunch Orders (with late fee) – MIDNIGHT TONIGHT!
You can see the full menu and register at the PTO Webstore.  A $5 late fee will be applied on all lunches and a $15 late fee on the "Buy All 4 Lunches" option.
No orders will be accepted after midnight TONIGHT, MONDAY, JANUARY 21!  The first fun lunch of the winter/spring session will be this Friday, January 25.
---
Library Update – John Schumacher
This past Tuesday, Lincoln School was very fortunate to have John Schumacher visit with our students.  He visited with the 2nd and 3rd graders and enthusiastically inspired them to read with lively book talks and fun author anecdotes.  His energetic and fun presentations included giving away books to both students and staff. In addition, he gave about 30 new books to the library. Everyone had a great time listening to his stories and hearing about the books.
Known as Mr. Schu, he is the Ambassador for School Libraries for Scholastic book fairs and spends his days traveling the country to speak to schools, teachers and administrators. Before this role, he spent over a decade as a school librarian in Oak Brook – and in 2011 was named a Library Journal Mover and Shaker.
Mr. Schu has built a career out of advocating for the people and things he cares about most: kids, books, and the libraries — and librarians! — that connect them.  If you would like to learn more about him, here is a clip from CBS News as well as his well-known book blog: mrschureads.  https://www.cbsnews.com/news/traveling-school-librarian-john-schumacher-spreads-enthusiasm-for-reading/
---
Chess Club – Registration now open!
Chess is a lifetime of fun and mental challenge for kids of all ages. This winter, whether your child wants to be introduced to the game or wants to improve their skills, the Lincoln chess club is the activity for them! NO EXPERIENCE NECESSARY!  Chess Club meets on the following Mondays from 3:15-4pm: 1/28, 2/4, 2/11, 2/25, 3/11 and 3/18.
Registration is now open on the Webstore, capped at 20 kids. Kids should bring a water bottle and nut free snack.
---
Lincoln International Festival – Register to attend starting tomorrow!
Please save the date for Lincoln's International Festival on February 24. Lincoln School will be transformed into countries around the world for one special afternoon! Lincoln students can spend 4 hours traveling to China, India and beyond, dancing, crafting and having fun. Admission will remain $5 per child and will be limited to the first 120 students. Registration will be open on the PTO Webstore beginning Tuesday, January 22!
---
App Development and Coding Club – registration opens Sunday, January 27!
3rd and 4th graders who are interested in creating their own app are encouraged to join our
App Development Club
! Students will be coding with Swift Playgrounds and they will use the design cycle to create and refine their app prototype in Keynote. We will meet Thursdays during lunch, students should bring their 
iPad
 and nut free lunch to Mrs. 
Mares's 
room.  To maximize the experience for all kids, this club will be capped at 25 students.  If you have questions, please email Mrs. 
Clasky
, 
claskya

@district90.org
.
Registration opens on the PTO Webstore on Sunday, January 27 at 5pm!
Club 
Dates
: Jan 31, Feb 7, Feb 14, Feb 21, Feb 28, March 7, March 14, March 21, April 4, April 11, April 18, April 25, May 2, May 
9
---
Green4Good Kids – Invitation to ALL 3rd and 4th Graders, Monday, 1/28!
Trash Talk:  We put it in the bins, the trucks pick it up, but
WHERE DOES ALL OUR TRASH and RECYCLING and COMPOST GO??
  George Strom from the Roy Strom Company will be at our next Green4Good Kids Club meeting to answer these questions and more!   Green4Good Kids Club would like to invite 
ALL 3rd and 4th Graders
to join us.  And parents, you're welcome to come, too.  Monday, January 28 from 3:15-4:00pm in the Lincoln Auditorium.
---
Lou Malnati's – Eat & Earn on Wednesday, January 30, 11am-11pm!
During this event, Lou Malnati's (Oak Park) will donate 20% of total sales to the Lincoln School PTO!  This includes dine-in, carry-out, and delivery (within the zone), please see this flyer for details!  Please note: the eat and earn promotion MUST be mentioned or shown during time of order for it to be applied!
---
2019-2020 Kindergarten Information Night – Wednesday, February 6!
Please begin spreading the word about our annual Kindergarten Information Night for the 2019-2020 academic year on Wednesday, February 6.  See attached for more details.
---
Kids Heart Challenge – February 12 & 13!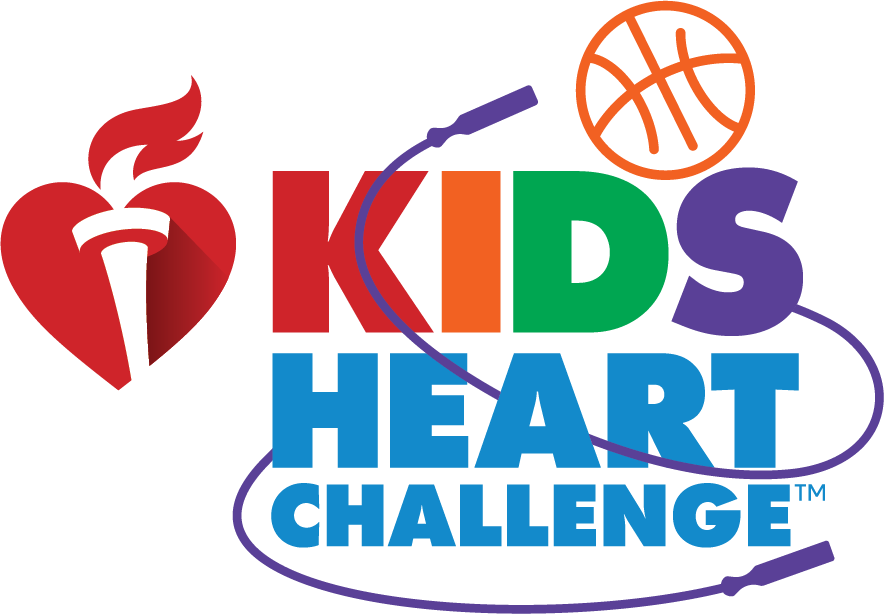 Students at Lincoln in grades 1-4  are kicking off the KIDS HEART CHALLENGE (formerly Jump Rope for Heart) with the American Heart Association!  We are so excited to get the program rolling and teach your student how to care for their hearts– physically and emotionally–  while raising lifesaving donations to fight the nation's #1 killer, heart disease!  Join our school's team now  http://www2.heart.org/goto/LincolnElementaryRiverForest
Donation envelopes will be sent home with students in grades 1-4.  Information on how to participate may be found on the envelope or online.  The event days are February 12 &13. All donation envelopes are due on FEBRUARY 12TH or 13th
 Our American Heart Association representative joined us at school to talk with our students about the work the AHA does and to challenge our students to start living a healthy lifestyle.  With the help of our friends, the HEART HEROES, our school is going to help fight Heart Disease! The event will be in  grades 1-4 P.E.  classes on February 12th and 13th.
All of our Heart Heroes have a special message they are teaching the students about heart health.  Make sure you ask your student what they learned from their new friends!
Need a reminder WHY we do programs like the Kids Heart Challenge?  Check Out Finn's story:  Kids Heart Challenge: Meet our Heart Hero Finn
Let's get started!  ANY student who takes the KIDS HEART CHALLENGE online will earn a free glow-in-the-dark wristband to wear proudly! Then, once your student collects $5 or more in donations they will start earning their own Heart Heroes and a backpack clip for them to hang on!
Here are four easy steps to get your student's online fundraising page set up and start collecting lifesaving donations. Check out this tutorial if you need further assistance: Parent Tutorial for Student Web Page
Go to your school's fundraising page: http://www2.heart.org/goto/LincolnElementaryRiverForest
Click on the Sign Up button
Create a username and password and then fill out the registration form
Share your fundraising page and email it to friends and family right away
OR Download the FREE mobile app 'Kids Heart Challenge' and register your student that way! Plus, ALL of our Heart Heroes (and the wristband!) will COME TO LIFE and share their heart healthy messages with your student when you use the FREE mobile app.
Thank you for joining us as we challenge each other to keep our heart healthy and raise money for kids with special hearts.  For more information, watch this video with your student at home!   Kids Heart Challenge Kick Off Video 18-19
---
Lincoln School's Girls on the Run – registration now open!
Girls on the Run inspires girls to recognize their inner strength and celebrate what makes them one of a kind. Trained coaches lead small teams through our research-based curricula which includes dynamic discussions, activities and running games. Over the course of the ten-week program, girls in 3rd and 4th grade develop essential skills to help them navigate their worlds and establish a lifetime appreciation for health and fitness. The program culminates with girls positively impacting their communities through a service project and being physically and emotionally prepared to complete a celebratory 5K event.
GOTR will begin in March and meet every Tuesday and Thursday after school in the gym from 3:10-4:30.  The program will run until the celebratory 5k race!
If interested, please visit the website: www.gotrchicago.org and register by February 14.  Any questions, please contact Kristin Bailitz at kristinbailitz@gmail.com.
---
Lincoln PTO Auction – Friday, March 15, tickets on sale now!
Please join us Friday, March 15 from 6:30-9pm at Lake Street Kitchen in Oak Park for Lincoln's annual school fundraiser and auction to support the Lincoln PTO and celebrate our awesome school, staff and kids.  We will have a great selection of craft beers, wine and heavy hors d'oeuvres. Come early for the open bar from 6:30-8:30pm. Cash bar from 8:30-9pm.  There will also be a live and silent auction to benefit our Fine, Fine School. All proceeds from the event will help support PTO funded programs, school enhancements, and various other teacher needs.
Don't worry – March Madness will be playing on TV!  Ticket prices are $60 per person or $100 per couple (purchase by midnight on 3/14/2019).  Tickets can be purchased the day of the event or at the door for $75 each.  Click HERE to purchase tickets – don't wait! 
---
One Earth Young Filmmakers Contest – submit now through 1/31/2019!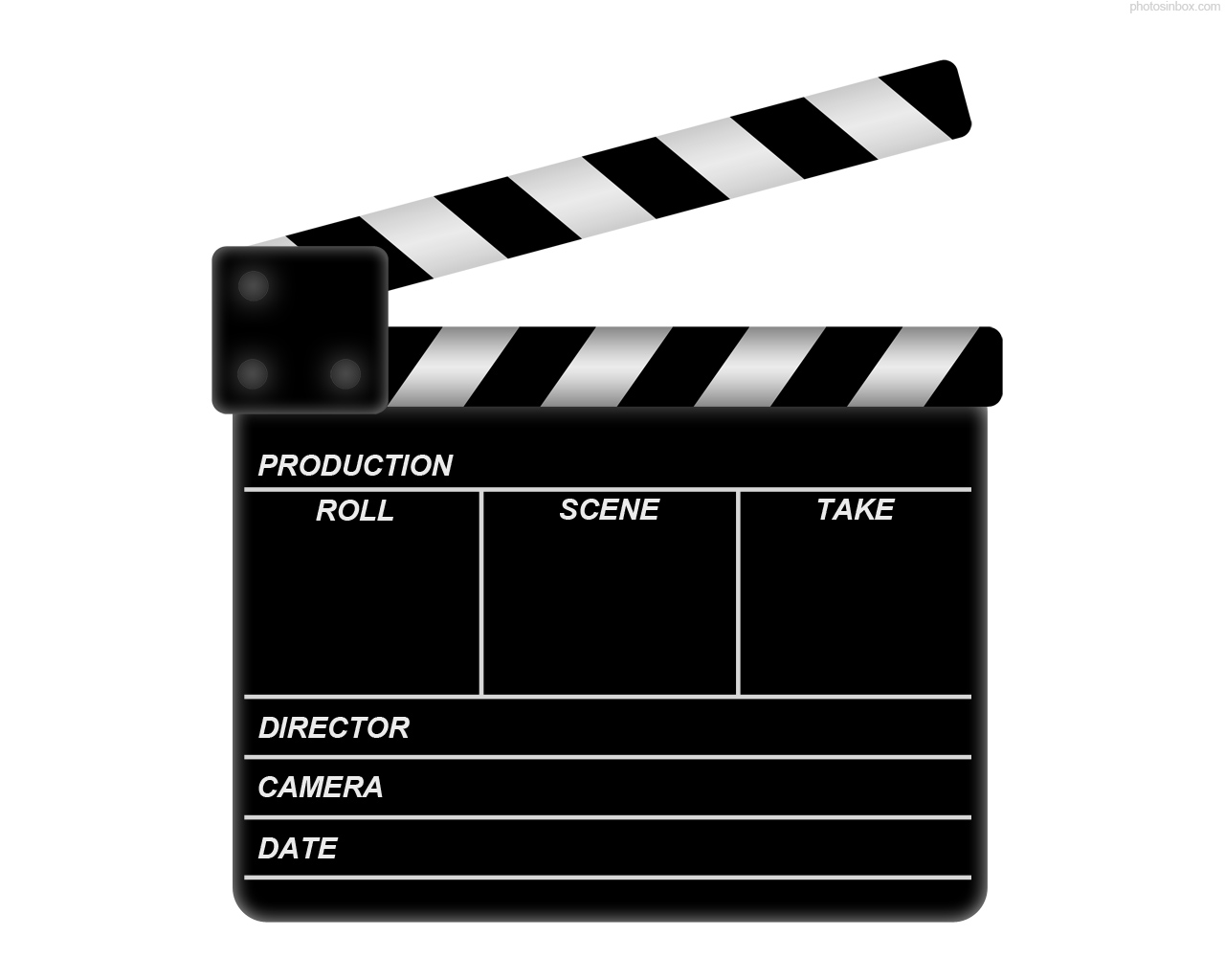 Encourage your child (and friends!) to make a 3 to 8 minute film about one of 6 sustainability topics: energy, food, transportation, waste, water, or open space/ecosystems. They should show a problem with their topic and then a solution.
Prizes are $100 for grades 3 to 5, $200 for grades 6 to 8, $350 for grades 9 to 11, and up. In addition, the winners will receive a matching grant to donate to a non-profit that supports the theme of their film. All winning films will premiere at the Gene Siskel Center as part of the One Earth Film Festival in March 2019.
For more information and to watch a 1.5 minute video explaining the contest, go here: https://www.oneearthfilmfest.org/contest-details/