Lincoln Families,
What a treat this weekend was! The past seven days have been full of emotion and anxiety, so the beautiful weekend was a much welcome reprieve from the events of the past week.
We are looking forward to welcoming our kids back to Lincoln at the conclusion of the current "adaptive pause," on Monday, November 16. Obviously, D90 will continue to monitor both local and regional metrics to ensure a safe return to school. Here is a link to the most current D90 Dashboard Metrics for School Decision Making. Assuming it is safe to do so, we will be welcoming all K-4 students back to Lincoln on Monday, November 16.
Since it's been a few weeks, here again is the Lincoln Guide to Blended Learning. Please make special note of your child's entrance and exit as well as other elements of this document that will hopefully make your family's transition back to Lincoln as exciting as possible.
Our teachers and staff look forward to seeing you this week at our Fall conferences this week. Teachers will be sharing your child's report card with you virtually during conferences. We will also be mailing you a copy of your grade report for the 1st trimester.
Finally, this week we will do our best to virtually celebrate all the Veterans that are close to us. Please pass along any Veterans Day photos to include in our video montage by Tuesday, 11/10 at 5:00pm. Photos can be sent to me via Seesaw, text or email. Additionally, all kids are encouraged to make a Veterans Day card that will be delivered to local veterans. Cards can be dropped off in the Lincoln School lobby.
Thursday, November 12, will be a supply pick up day for any families who are opting to continue learning remotely at the conclusion of the adaptive pause. Please be sure to come by Lincoln on Thursday so your child has all the supplies necessary for Monday, November 16. Supplies will be in the Park Avenue lobby.
As always, please never hesitate to reach out with anything I can do to better assist or support your family during these crazy times! Have a wonderful week. CG
---
Calendar
Wednesday, 11/11:
Thursday, 11/12:
NO SCHOOL – Conferences
Supply Pick-Up for Remote Learning Families
Friday, 11/13:
---
Social Emotional Learning resources
Here's a fun way to be outside with your family – play Neighbor Bingo!
---
Lincoln Supper Club – Scratch on Lake
We are excited to introduce the Lincoln Supper Club! A new opportunity to support Lincoln and our local businesses. Lincoln PTO is partnering with local restaurants for family friendly meal deals on select Thursday evenings. A portion of proceeds will be donated back to the Lincoln PTO.
How it works:
1) Supper's Scheduled! – Thursday, 11/12: Scratch on Lake – Next Thursday, 11/19: Jimmy's Place; 2) May I Take Your Order? Submit your order by Tuesday at 5pm; 3) Supper's Ready! – pick-up on Thursday, between 5-6pm at the restaurant.
This week's partner: Scratch on Lake – Oak Park
Menu: Mac-n-Cheese Dinner – You can choose from the following choices (all descriptions available at www.scratchpad.com): *Truffle-Mushroom *Buffalo Chicken *Prosciutto, Peas and Peppers *Fire Mac *Classic Mac
Cost: Classic Mac: $25 / All Other Macs: $30 (Feeds 4); Each Additional Guest $6
How to Order: – By phone (708) 434-5643 or email: info@scratchfp.com – Please submit your order by Tuesday, 11/10 at 5p
Pick Up: – Scratch on Lake – 733 Lake Street, Oak Park – Thursday, 11/12 between 5-6p
Questions?
Please reach out to missyheintz@gmail.com and rkapaza@gmail.com. We thank you for your support for the Lincoln PTO and our community of restaurant partners!
---
2020 Book Fair is Online – starting 11/20!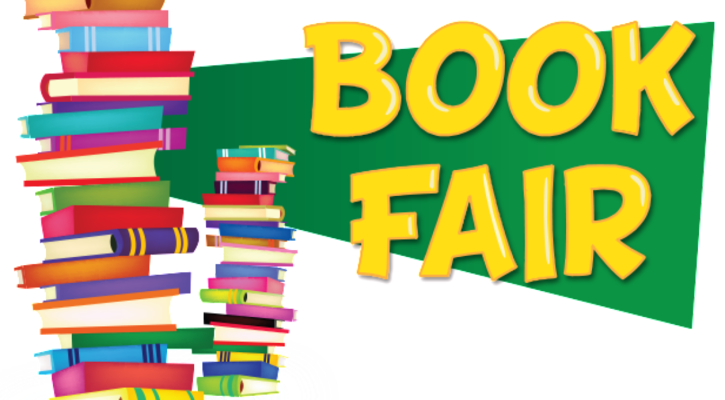 Shop for the holidays and support the Lincoln Library, author visits, and assemblies. Teacher wishlists and some recommended books from Mrs. Brauweiler are available at abcfairs.com in the blue menu bar.
Order books at: Anderson's Virtual Book Fair, November 20 – December 2nd, click here for more information!
*The Best Selection, *New Releases, *Best Literature, *Reading Books reduces screen time, *Order anytime from anywhere
---
Green4Good at Home: Pumpkin Smash 2020!
Thank you to everyone who participated in the Annual River Forest Pumpkin Smash over the weekend. Fingers crossed that we smashed last year's record of composting 512 pumpkins (4,860 pounds)! We will share the final count next week. If you're curious about the impact of composting so many pumpkins, click here!
---
Technology support
Thank you for emailing powerschool@district90.org or helpdesk@district90.org with your technology questions/issues. Please remember to include as much information as possible, e.g., Student Name, Teacher Name, School, iPad asset tag number, etc. Screenshots, links, websites and any other information regarding the issue is helpful. For example, my iPad/computer can't connect to this website _________________ when I click on this link __________________.
Additionally, if you have difficulty logging into your child's special area classes, please be sure to reach out to that particular teacher to assist with any login issues.