Lincoln Families,
I hope this week's message finds your family keeping safe and healthy as Covid-19 continues to surge in our area.
As disappointing as it is for everyone to again push back the return to "in person," with the rising case counts in our area, the decision to extend the "adaptive pause" was made with the safety and wellbeing of our school community in mind. Therefore, we will continue on the path forward using all the lessons we've learned to continue to refine and adapt the Remote Learning experience for our teachers, kids and your family.
Many thanks to everyone who took the time to participate in our virtual Fall Conferences last week. I know our teachers enjoyed the opportunity to connect with you regarding your child's progress this school year. From first hand experience I also know how appreciative they are for the many words of praise and support you shared with them. These are difficult and challenging times for us all as we continue to adapt and grow into the realities of remote learning. I've always believed that "you do better, when you know better." Each day we learn a little something more that will make this experience better for your kids and family. Thanks for continuing to surf this wave with us!
Here again is a link to last week's special Veterans Day morning message and tribute. Many thanks to everyone who took the time to send in a picture and honor our veterans. 2020 Lincoln School Veterans Tribute
Because our hope was to be returning to school tomorrow, many grade levels did not hold a supply pickup this past week. Therefore, please note the following schedule for this week. After the Thanksgiving break, we will resume our Friday pickups for each grade level on December 4.
Supply Pickup – Week of November 16
Monday, November 16: 1st grade
Tuesday, November 17: 3rd grade
Friday, November 20: Kindergarten, 1st grade, 2nd grade, 4th grade
As always, thank you for your support of Lincoln. Please never hesitate to reach out if there is anything more I can do to support your family. Be well and stay safe! CG
---
Calendar
Monday, 11/16:
Supply pickup – 1st grade
Tuesday, 11/17:
Supply pickup – 3rd grade
Thursday, 11/19:
Online Book Fair opens today!
Friday, 11/20:
Supply pickup – Kindergarten, 1st grade, 2nd grade, 4th grade
---
Lincoln Supper Club – this Thursday, 11/19
Please join us for this week's Lincoln Supper Club with Jimmy's Place in Forest Park. On the menu for this week is: Salad, Mostaccioli, Chicken Vesuvio and Sausage & Peppers for $45 (feeds 4-6) with an optional bottle of wine add-on for $15.
To order, please call (708) 771-7476 by 5p this Tuesday,11/17. Dinner will be ready for pick up on Thursday, 11/19 from 5-6p at Jimmy's Place (7411 W. Madison, Forest Park).
Please see attached for more details. We thank you for your continued Lincoln PTO and shop local support!
---
2020 Book Fair is online – starting this Thursday, 11/19!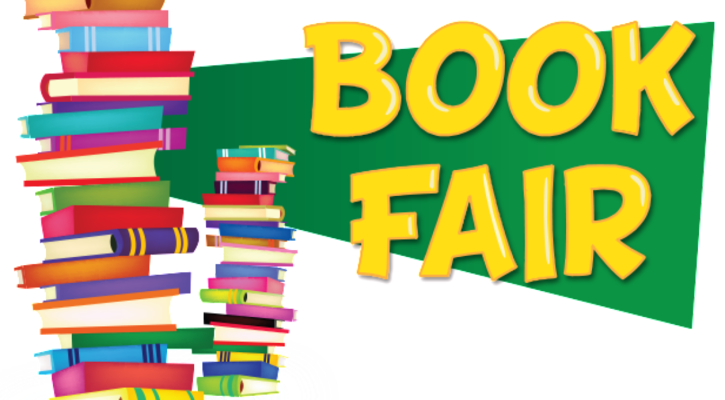 Shop for the holidays and support the Lincoln Library, author visits, and assemblies. Teacher wishlists and some recommended books from Mrs. Brauweiler are available at abcfairs.com in the blue menu bar.
Support Lincoln School! Order books at: Anderson's Virtual Book Fair, November 19 – December 2nd. Click here for more information about the Book Fair, Family Reading Night this Thursday, and the annual Book Fair Contest!
*The Best Selection, *New Releases, *Best Literature, *Reading Books reduces screen time, *Order anytime from anywhere
---
Lincoln Band & Orchestra t-shirts – order now!
Attention Band and Orchestra Families! The new band and orchestra t-shirt is here. Orders are due November 20th. This will be the only opportunity to order a band/orchestra t-shirt this year.
Please help us reach our goal of selling 100 shirts. Orders can be placed directly using this link.
---
Green4Good @ Home – Pumpkin Smash 2020 update!
The 2020 Pumpkin Smash was, well, a smashing success. Together, we composted 805 pumpkins! That's 8,260 pounds of pumpkin kept off the street and out of the landfill, blowing away the 2019 count of 512 pumpkins, 4,860 pounds.
THANK YOU to everyone who joined us. It was a beautiful day, and we're grateful for the tremendous community support of this annual event!
Speaking of turning 8,260 lbs of pumpkins into healthy soil, we recommend checking out Kiss the Ground for an uplifting and inspiring documentary about regenerative agriculture and reversing climate change! Watch on Netflix or rent for $1 on Vimeo.
---
Social Emotional Learning resources
Here is a link to this week's SEL resource from our school social workers: Helping Students Read Emotions Behind Masks
---
Technology support
Thank you for emailing powerschool@district90.org or helpdesk@district90.org with your technology questions/issues. Please remember to include as much information as possible, e.g., Student Name, Teacher Name, School, iPad asset tag number, etc. Screenshots, links, websites and any other information regarding the issue is helpful. For example, my iPad/computer can't connect to this website _________________ when I click on this link __________________.
Additionally, if you have difficulty logging into your child's special area classes, please be sure to reach out to that particular teacher to assist with any login issues.