Lincoln Families,
I hope you enjoyed the extra day this weekend! Congratulations to any Lincoln families/friends who participated in the marathon on Sunday! For the first time in a while, I enjoyed spectating and not running this year! October is a busy time at Lincoln. Here is quick glance into the weeks to come!
Despite the damp forecast for the week, don't forget to join our Green for Good committee and support our Walk to School Week! During this annual event, we encourage families to walk to school. Lincoln teachers will be greeting our kids on their walk to school and handing out backpack strings to all kids who walk this week.
As we gear up for our annual Fall celebrations and character parade, here is the schedule for October 31. Additionally, on Tuesday morning, you will be receiving a Google Form from Mrs. Kopriva. Please fill out this form to indicate whether your child will change into their costume at school or whether you will take them home during lunch to change.
8:30 AM: Kindergarten Character Parade (Park Ave. Playground)
8:45: K-2 Storyteller Assembly in Auditorium
9:30: 3-4 Storyteller Assembly in Auditorium
12:40 PM: K and 1st -4th Character Parade (Franklin Playground)
Afternoon: Parties in Classrooms
***Also please note to honor the work and recommendations of the D90 allergy committee, PTO will be providing ALL food for classroom parties at Lincoln this year. No food/drink other than that provided by PTO will be permitted in classrooms.***
If you haven't yet done so, please don't forget to register for our fall Family Conferences. Here again is the Fall conference schedule:
I'm excited to celebrate all the Lincoln October Birthdays on Thursday at the October Principal Birthday Lunch.
Finally, on Monday, November 12 at 9:00, we welcome you to join our annual Veteran's Day celebration. We invite Lincoln Families and any friends or family who might be Veteran' to also attend. Look for more information in the coming weeks. However, please save the date!
As always, please don't hesitate to reach out if there is anything more I can do to support your family. Thanks for your continued support of our school. Have a great week. CG
Quote of the Week: 
"If we only did things that were easy, we wouldn't actually be learning anything. We'd just be practicing things we already knew. " ~ David 

Dockterman
---
Calendar
***International Walk to School Week***
Tuesday, October 9:
3:10-4:30pm – Tennis (grades 3/4), gym
3:10-4:15pm – Theater Club, auditorium
Wednesday, October 10:
Lunch – Waste Free Wednesday
Lunch – Heartworks
Thursday, October 11:
7:30am – Wonder Readers, Mrs. Mares' classroom
Principal Birthday Lunch – October
3:10-4:30pm – Tennis (grades 1/2), gym
6-7:30pm – Family Math Night
Friday, October 12:
7:30am – Wonder Writers, Multi-purpose room
Fun Lunch – Chicken Tenders/Veggie Burgers
---
Lincoln Celebrates International Walk to School Week – October 9-12, join a walking school bus!
Lincoln joins millions of kids from over 40 countries in celebrating International Walk to School Week!  Every student who walks to school will receive a special "ribbon" to tie to his or her backpack.
Why walk?
Exercise in the morning is good for your body and mind
Safe walking skills are essential for safe, independent kids
Walking cuts down on traffic congestion and pollution
When we're all so very busy, it's a great way to spend time with friends and neighbors
Take the Bus!!!   
Walking School Buses will depart from the following intersections at 7:45 every morning this week:
THATCHER/OAK   (walking East on Oak to Park to school)
FRANKLIN/CHICAGO  (walking South on Franklin to school)
WILLIAM/OAK   (walking West on Oak to Franklin to school)
KEYSTONE/WASHINGTON   (walking North on Keystone to Lake to school)
PARK/WASHINGTON    (walking North on Park to Hawthorne to Franklin to school)
ASHLAND/WASHINGTON   (walking North on Ashland to Hawthorne to Franklin to school)
---
Books and Building Club – 1st/2nd graders, starts this week!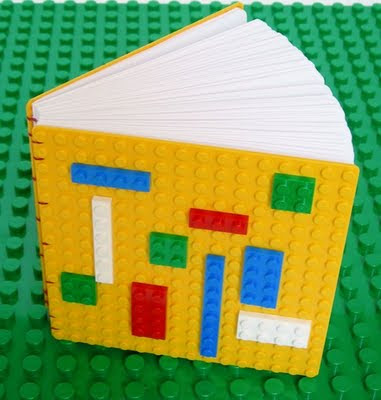 Ms. Brauweiler will be leading the lunchtime Books and Building Club!  It begins this Thursday, October 11 (1st graders – Thursdays) and next Tuesday, October 16 (2nd graders – Tuesdays).
– Engage and listen to fun picture books read aloud
– Engineer structures with blocks, Legos, Knex, magnets and more (over 10 types of toys)
– Build listening and reading skills
– Create, imagine and have fun
Please print and fill out this flyer to sign up by Tuesday, October 9!  
---
Lincoln Yearbook Artwork Contest – submissions due TOMORROW, 10/9!
Break out the art supplies and get creative; your artwork could be on the cover of the Lincoln Yearbook! The title for this year's yearbook is: Growing to Greatness. How do we show our school spirit? What does the PRIDE pledge mean to you?  Submissions can be turned in to the office until Tuesday, October 9.  Please note that submitted artwork will not be returned.
IMPORTANT GUIDELINES for your cover artwork:
Use letter sized (8.5" x 11") unlined paper
Image MUST BE VERTICAL and 2-dimensional
Include vivid images – bright and bold colors look best!
Be sure to use the title (Growing to Greatness) in your artwork!
Write your name on the back in pencil.
Check your spelling and punctuation!
---
Family Math Night – this Thursday, 10/11!
This is a free event filled with fun hands-on math activities.  Grades K-4 families welcome!
When: Thursday, October 11 from 6 – 7:30 pm
Where: Lincoln Gym (enter at Franklin door)
AND!! The Yearbook Committee needs your help – If you plan to attend Math Night we could use 1-2 volunteers to take photos throughout the event so we can include them in the yearbook this year. Not a professional photographer? no worries – we are just looking for some casual shots of the people and activities, if you can click a camera button your'e qualified! Don't have a camera? That's ok too! the Yearbook Committee has a camera we can loan to you for the night. Interested? please contact Becky Williams and Monika Block at lincolnyearbookpto@gmail.com to coordinate.
---
Fall Tennis – Register on the webstore, classes start this week!
Registration for fall tennis is open! Tennis will be taught by Mirka and Luka Bagos, professional coaches of Play For Lot, outside on the Franklin-side playground (weather permitting).  If it's raining, tennis will meet in the gym.
The program welcomes children of all skill levels. Children need to wear gym shoes and comfortable clothes.  No racket needed.
Dates:
1/2 grades: 10/11, 10/18, 10/25, 11/1, 11/15, 11/29
3/4 grades: 10/9, 10/16, 10/23, 10/30, 11/6, 11/13
Cost:  $80 for 6 weeks, register on the WebStore.  Contact Nikki Elza, njselza@comcast.net, with any questions.
---
 Support our PTO with your Pre-Order of Diary of a Wimpy Kid: The Meltdown!
It's the 13th book in the beloved Diary of a Wimpy Kid series!  We are accepting orders for this latest book by Jeff Kinney. Just $13.95 for a hardcover copy, no tax!  Order on the Web Store now. The book release date is Tuesday, October 30th.  Anderson Books will deliver all pre-orders on that date and books will be distributed to your child's classroom. If the book is a surprise, email Anne Powers akpowers5@gmail.com and it can be picked up in the school office. All proceeds benefit Lincoln's PTO and the LLC.
The deadline for pre-orders is Wednesday, October 24th at 7pm.
---
Lincoln Elementary Pan-K Run/Walk and Breakfast –  Saturday, 10/27!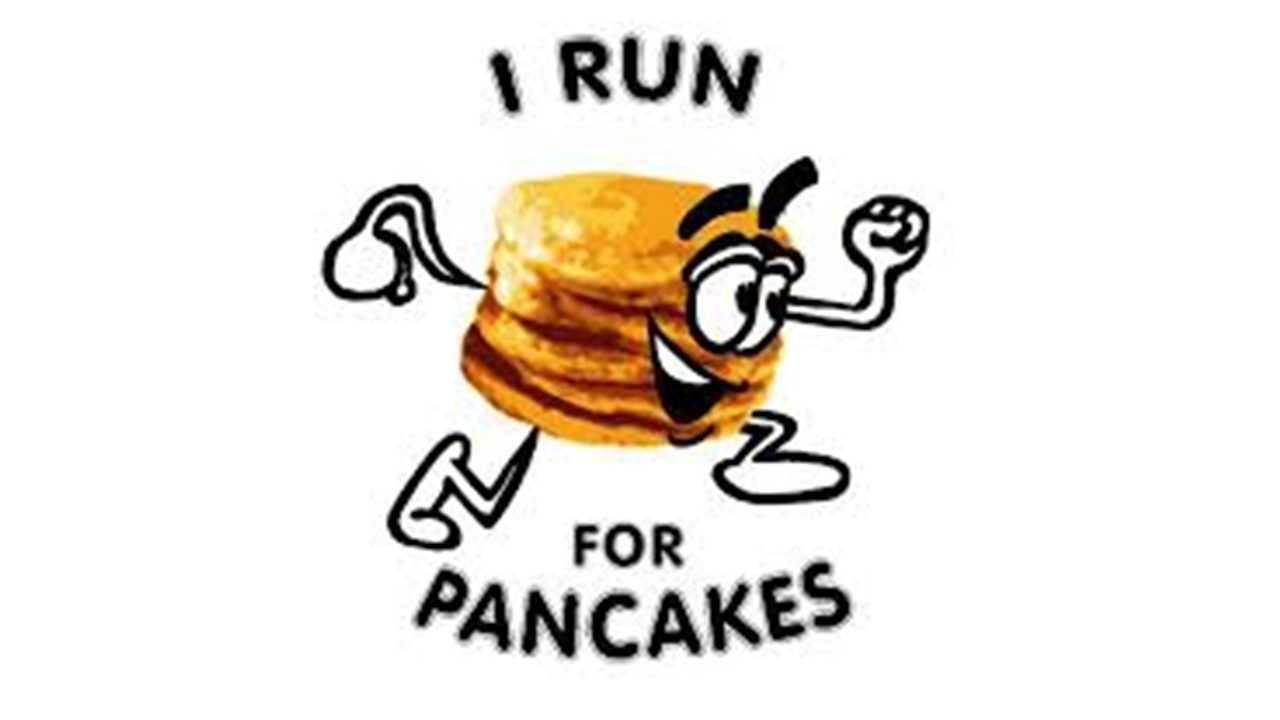 Join in the 5th Annual running of the Lincoln Pan-K 5K Run/Walk. This fun-filled family event will take place throughout the beautiful streets of River Forest.  Your race registration includes a water bottle (for youth runners), a medal for finishers, refreshments along the course, and of course, a pancake breakfast at the finish line.  Everyone is invited to the pancake breakfast where you'll see familiar faces, make new friends and enjoy a great breakfast of pancakes and sausage.
Run, walk or just eat, it's a super community event sponsored by the Lincoln Elementary PTO.
When: Saturday, October 27th
Where: Runners/walkers report to Franklin side of Lincoln Elementary. Pancake eaters report to the Lincoln gymnasium.
Why:  Because pancakes are good of course.
Kids Half K: $12
Youth 5K: $15
Adults 5K: $20
Breakfast-Only: $5, can be purchased the morning of the event.  This is a nut-free menu. Menu items and ingredients have been made with equipment used to prepared food containing milk, eggs and tree nuts. Ingredient lists and labels will be provided.
Please register and buy tickets in advance on the WebStore before it closes, Friday,  October 26th at noon.  Same-day race registration will increase $5.
WE NEED VOLUNTEERS!!! Join kitchen staff for a shift or help keep runners safe, on course, hydrated and energized. Just go to Signup Genius.
NEW COURSE THIS YEAR:  We will no longer be crossing over Lake Street.  The start and finish line is on Franklin at the playground as usual.  The runners will START North on Franklin and then turn East on Oak. They will head to Jackson and then turn South for 1 block until they reach Quick turning East.  They will run East on Quick until they reach Bonnie Brae and turn North. They will run 1 block and return back to Oak turning West. They will then turn North on Monroe until they reach Thomas and turn West.  The runners will continue on Thomas until turning South on Keystone. The course continues back to Oak where they will turn East. They will meet the home stretch when then reach Franklin and turn South to the FINISH LINE.
Questions? Contact Anthony Kramer or Cal Davis for more information.
---
Connect4Kids
We would like to welcome Laura Haussmann and Sangeetha Madhavan as committee chairs for Connect4Kids. Thanks to Annie Bergin Dwyer and Maureen Spielman  for leading such amazing initiatives during their tenure as Lincoln moms. This year's PTO initiatives in unison with Mr. Godfrey's leadership will focus on helping children nourish their mind and body through movement and nutrition as well as supporting the teachers in achieving  optimal learning environments. Please look for our weekly Connect4Kids Column to learn more.
Who are we?  Connect4Kids is a PTO sponsored parent group committed to advancing the principles and values of social and emotional learning for student-teacher success in the Lincoln School community and beyond.
What is social emotional learning? Social and emotional learning ("SEL") refers to the process by which children develop the skill sets involved in self awareness, social awareness, self management, relationship management and responsible decision making. These are skills that provide the foundation for school and life success.
C4K Mission Statement: In existence since the fall of 2012, Connect4Kids is a parent group committed to advancing the principles and values of social and emotional learning ("SEL") in collaboration with teachers for student success in the Lincoln School community within District 90.
Please email Sangeetha Madhavan (sangs50@gmail.com) or Laura Haussmann (Laura.haussmann@gmail.com) if you would like to learn more about Connect4Kids.
---
The Library Lowdown
Volunteers Needed – Do you love books? Do you love to organize? If yes, please consider becoming a Lincoln Library volunteer. Over 25,000 books were checked out last year. Of course, what goes out, must come back! Volunteers are extremely vital to the library. They help to get the books back on the shelves quickly so they can be checked out by new students, as well as leave the library staff with valuable time to create great programs.
The timing is flexible – either at beginning of the day (walk your kids to school and stay for a bit) or at the end of the day (come early and get a good parking spot). Most volunteers come in weekly – but we are very flexible with schedules!
If you'd like more information, please email Ms. Brauweiler (brauweilerd@district90.org) directly – she'd love to talk with you!
---
Purchase with purpose ~ you shop, Amazon donates.

Simply visit http://smile.amazon.com/ch/36-4043619 to shop and Amazon will donate a % of eligible purchases back to Lincoln PTO of River Forest District 90. Every item available for purchase on Amazon.com is also available on AmazonSmile. You will see eligible products marked "Eligible for AmazonSmile donation" on the product detail pages. Thank you for your continued support of the Lincoln PTO!  The name to search is "Lincoln Parent-Teacher Organization of River Forest"
---
One Earth Young Filmmakers Contest – submissions accepted now through 1/31/2019!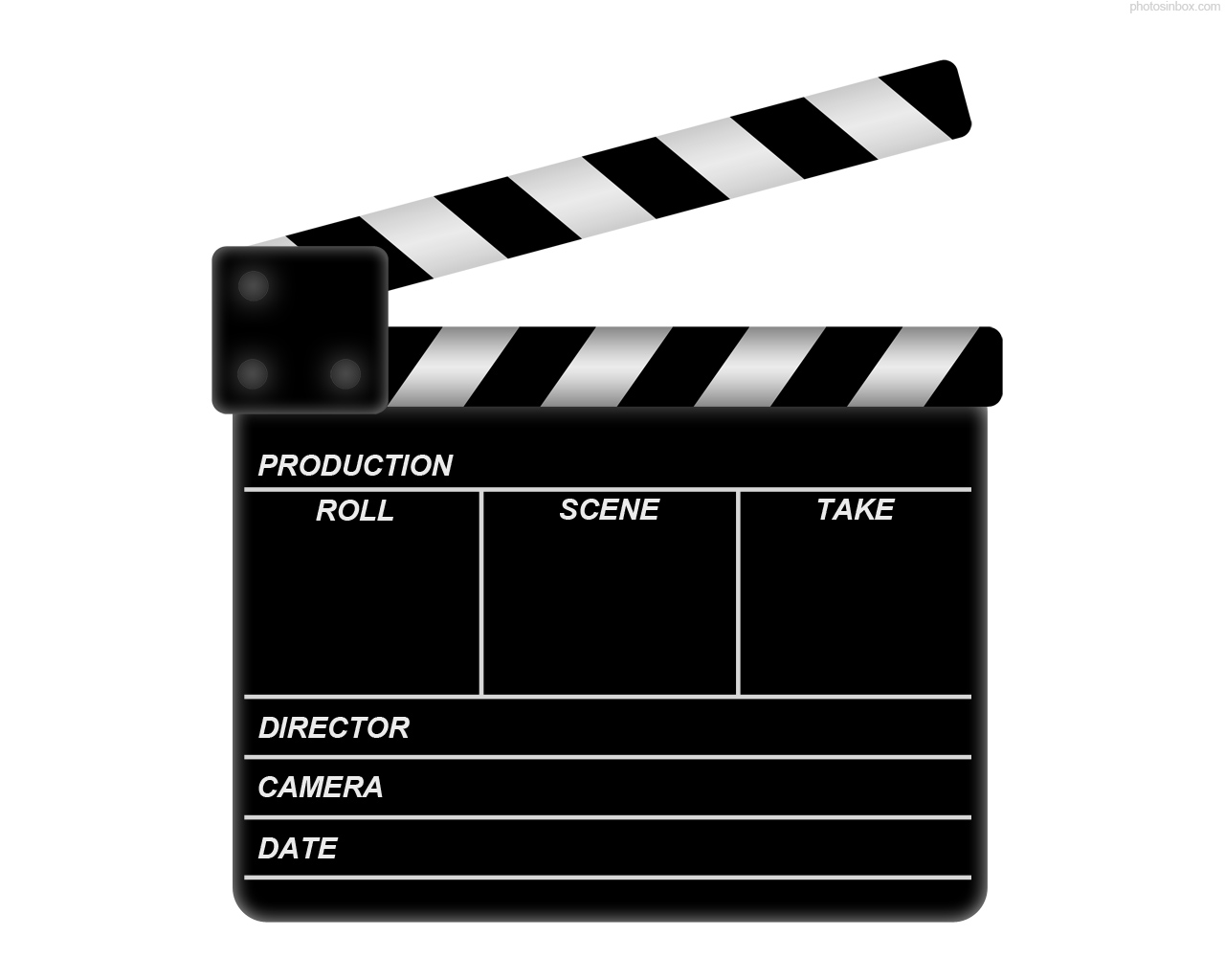 Encourage your child (and friends!) to make a 3 to 8 minute film about one of 6 sustainability topics: energy, food, transportation, waste, water, or open space/ecosystems. They should show a problem with their topic and then a solution.
Prizes are $100 for grades 3 to 5, $200 for grades 6 to 8, $350 for grades 9 to 11, and up. In addition, the winners will receive a matching grant to donate to a non-profit that supports the theme of their film. All winning films will premiere at the Gene Siskel Center as part of the One Earth Film Festival in March 2019.
For more information and to watch a 1.5 minute video explaining the contest, go here: https://www.oneearthfilmfest.org/contest-details/
---

Art Appreciation Help Needed!  We would love any and all help for this years program! This is not a huge commitment and you do not need to be artistic at all! Everything is set up and your pick the artist and project- very easy and a great way to be in your child's class 3 to 4 times a year!  Please sign up on signup genius for your child's class or email Elizabeth Roginski at elizabethaugust@atproperties.com.
Lincoln Yearbook Needs Your Help!
Yearbook seeking additional team members for this year! If you need a creative outlet and like to work from home, this is the perfect job for you. It takes a team of 4-6 volunteers to publish a 64-page hardcover book. If you can put together a digital photo book or holiday card, then you have the skills to learn the publishing tool we use for the yearbook. Please consider helping us put the book together. The book must be completed before Spring Break. Working on this project gives you great exposure to the Lincoln faculty and all school events–it's a great way to learn all about Lincoln!
Check out our One Time – Sign Up Genius opportunities (taking pictures at events) and Ongoing – Sign Up Genius opportunities (making collages, teacher trivia…) posted on these sites.
If interested, please contact Becky Williams (beckarific@gmail.com) and/or Monika Block (monikatsblock@gmail.com).
More volunteer opportunities: There are many different ways to volunteer at Lincoln! You can sign up for one time volunteer slots at events like the pancake breakfast or for recurring volunteer slots like fun lunch. Some volunteer opportunities can be done at home while others take place at school or in the classroom.
The sign up genius page for 2018-2019 Volunteer registration is open and can be accessed from the PTO website or the Webstore. Even if you can only commit to an hour a month, your help will be very appreciated. We thank you in advance!