NO SCHOOL FRIDAY, OCTOBER 11 and Monday, October 14. Enjoy the long weekend!
FUN LUNCH is on Thursday this week! Pasta from Puree's Pizza and Pasta, 1023 Lake Street in Oak Park.  Thank you, Puree's and Fun Lunch Volunteers!
INTERNATIONAL WALK TO SCHOOL WEEK is this week! October 7-11th.  No time to walk the whole way? Park and walk the last few blocks! It's fun, it's healthy, and it helps the Earth.
The new Girl Scouts Daisy Troop for Kindergarteners is having an informational meeting for parents on Thursday, 10/10 from 6:30-7:30pm in Room 11/Nichols. Please contact Lurana with questions: luranajbrown@yahoo.com.
FAMILY MATH NIGHT is Thursday,  October 17th  at 6:30pm.
Join your friends in the gymnasium for the Lincoln PTO's popular Family Math Night. Get ready for a fun night with hands-on math, games, and fun ideas to take away and use at home.  Admission is free.   Volunteers are still needed…can you help set up, run games or clean up?  Sign up here.   Thank you!
 WASTE-FREE WEDNESDAYS–the lunch challenge continues through April 2014!  The Green4Good Committee will give out hand stamps to all kids who bring a waste-free lunch. This will be an on-going event each Wednesday up until our BIG Waste-Free Lunch Challenge during Earth Week. For tips on packing a waste-free lunch go to the District 90 website and click on the "Zero-Waste Lunch Tips" flyer.
Would you like an opportunity to volunteer for one hour and see your child during a regular school day?  We need parent volunteers to come in on Wednesdays during the lunch hour (11:25-12:25) to give hand stamps to students who have packed a lunch that creates no trash.
Don't know much about packing a zero-waste lunch?  Don't worry.  We'll give you a brief training so you'll be an expert! Please Click here to sign up. Lincoln School and the Earth appreciate it!  Thank you.
 PANCAKE BREAKFAST–BUY YOUR TICKETS NOW!
Please join us for a Lincoln PTO fundraising tradition, our Pancake Breakfast on Saturday,  October 26th, 8:00 to 11:00am.  Advance Tickets are just $3.50 per person and include pancakes, sausage, fruit, juice and coffee.  Buying tickets in advance helps us order the right amount of food, and it saves you money–tickets at the door are $4.00.  Click here to order tickets.  Thank you!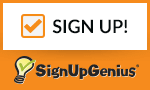 The PTO runs on volunteers—can you help?
We need volunteers for Waste-Free Wednesdays, Family Math Night, and the Pancake Breakfast.  Find the event right for you on Sign Up Genius.   Thank you!
MARK YOUR CALENDARS:  upcoming days off and early dismissals!
Friday,  10/11      No School—Staff Development
Monday,  10/14       No School—Columbus Day
Thursday,  10/31     Costume Parade  & 11:25am  Dismissal
Thanks to everyone who joined us last Thursday night for Connect4Kids 2nd Annual Family Night! The gym was buzzing with hands-on family activities. A special thank you to Dr. Condon for joining us and to Mrs. Suzuki, Mrs. Moriarty, and Miss A for playing games with our families.
The raffle item winners are listed below:
The Zeiher Family: Parent Book: The Big Disconnect by Catherine Steiner-Adair, Ph.D. & Family Book: Have You Filled Your Bucket Today? by Carol McCloud
The Matz Family: Parent Book: The Big Disconnect by Catherine Steiner-Adair, Ph.D. & Family Book: Have You Filled Your Bucket Today? by Carol McCloud
The Hobby Family: $25 Gift Card to The Juice Joint
The Zavalkoff Family: Family Dinner Box of Questions
The Olson Family: Children's Book: Mindful Monkey Happy Panda by Lauren Alderfer
The Brigham Family: Yoga Pretzels: 50 Activities for Kids and Grown Ups by Tara Guber & Leah Kalish
The Osga Family: Yoga DVD from Yoga Kids of Oak Park
The D'Agostino Family: Lincoln School Spirit Wear: Boys Color Block Hoodie
The Wax Family: Lincoln School Spirit Wear: Girls Dot Your i's Hoodie
The Fields-Kohn Family: Lincoln School Shoelaces & Ringer T
The Mann Family: Geppetto's Toy Box Game – Taiga
The Rakers Family: Geppetto's Toy Box Game – Fish Stix
The Dwyer Family: Classic M-65 Green Child's Field Jacket is designed to look like those worn by U.S. Military
The Travis Family: Authentically detailed A-2 Bomber Jacket looks like the real thing worn by WW II aviators
The Wolski Family: F4U Corsair die cast collectable plane from the World War II series & Fleece Blanket
The Ferrante Family: E2C die cast collectable plane from the Military series & Fleece Blanket
Green4Good  wants you to know about the 2014 Young Filmmakers Contest.  It is open to students from 3rd grade through college. Students are invited to make a solution based, 3-8 minute film or short 45 second animation to address issues surrounding climate change and sustainability.  For more information: http://greencommunityconnections.org/contest-details/   Deadline for submissions is January 12th, 2014. 
DO YOU WANT TO ANNOUNCE YOUR EVENT? 
Please submit requests to "lincolnPTOcommunications AT gmail.com" by midnight on Tuesday for the weekly Thursday newsletter.