Lincoln Families,
After what seems like a very long month, we've arrived at the final full week of January. I hope you had a nice weekend and kept warm and safe during the weekend snowfall. I enjoyed a quick visit home to St. Louis, where the balmy 28 degrees felt tropical in comparison to the arctic weather here in Chicago.
Speaking of cold weather, last week our 3rd graders were treated to a special Zoom visit by local Olympian Speedskater, Emery Lehman. Emery met with our third grade classes last week, answered their questions and shared a message about the importance of perseverance and hard work with our kids. Emery will be representing our country in his third Olympics in Beijing beginning February 3. (Below is a snapshot from our Zoom with Emery)
Please continue to spread the word about our upcoming Kindergarten Information night, scheduled for Thursday, February 3 at 6:30. If you or anyone you know has a child that will be five years old prior to September 1, 2022, please plan to attend and learn all about Kindergarten at Lincoln. Please see this link below for more information.
As we prepare to flip the calendar to February next week, we are reminded that Valentine's Day is quickly approaching. Unlike last year, this February our kids are invited to bring valentines to school on Monday, February 14 to distribute to their friends. While there will be no Kindergarten Concert or formal classroom parties, our teachers will be sure to infuse some fun valentine activities into the day. Please note that there should be no food or candy attached to valentines.
The Lincoln Green 4 Good Committee and Kids Club serve as an incredible resource to our school and community as we continue to strive to be a. They recently applied and received a $750 grant to support the continued growth of our Native Garden and outdoor classroom. Many thanks to the leadership of this committee who works so hard to keep sustainability a priority at Lincoln amid the backdrop of the pandemic.
Finally, there's still time to reserve a space. District 90 will be hosting another vaccination clinic at Roosevelt Middle School from 4–8 p.m. on Tuesday, January 25, with a follow-up clinic on Tuesday, February 15. Held in partnership with the IDPH and the Illinois Emergency Management Agency (IEMA), this clinic will be a one-stop for COVID vaccinations. The clinic will provide first, second, and booster doses of the COVID-19 vaccine with Pfizer, Moderna, and Johnson and Johnson vaccines for all eligible individuals in the D90 school community, including students, families, and community members. To register for this Vaccination Clinic, please click this link. Please see the flier for more information at this link: Vaccination Clinic.
As always, thanks for your continued support of Lincoln. Please never hesitate to reach out if there is ever anything we can do to better serve your kids and family. Have a great week. CG
---
Calendar
Monday, 1/24
1st and 2nd Grade Chess Club, 3:15pm in the library
Tuesday, 1/25
1st and 2nd Grade Legacy Sports, 3:15pm in the gym
D90 Vaccination Clinic, Roosevelt gym, 4:00 – 8:00 pm
Wednesday, 1/26
3rd and 4th Grade Chess Club, 3:15pm in the library
Thursday, 1/27
3rd and 4th Grade Legacy Sports, 3:15pm in the gym
Friday, 1/28
---
Lincoln Science Expo – register now, closes on Jan 28th!
Calling inquisitive minds and budding scientists! The Lincoln Junior Scientist Expo will be held virtually on Thursday, February 17th and is open to all Lincoln K-4th graders. Student-created, 2-minute videos will be available for viewing by parents, students and staff online (platform TBD). Sign up now through the PTO Webstore, registration will close on Friday, 1/29 at midnight.
We are also seeking parent volunteers as Zoom Breakout Room video hosts – please email Lincolnrfptopresident@gmail.com.
LINK TO ADDITIONAL INFORMATION
---
Housing Forward Food Drive
January is Poverty in America Awareness Month. From January 24-28, Lincoln School will hold a food and Housing Forward drive. Please see flyer for details. In addition, here is a book guide with a list of picture books that address poverty and homelessness that you can share with your kids. Thank you.
---
SEL
With the uptick in pandemic stress occurring yet again, we think it is important to practice ways to help us become more mentally resilient. January is Mental Wellness Month, and one good way to celebrate would be to try meditating together as a family. Here is a meditation for kids to do with their families. https://www.tenpercent.com/meditationweeklyblog/bedtime-meditation-for-parents-and-kids

Additionally, here is information regarding an upcoming event hosted by THRIVE:
January 27 THRIVE Event Link
---
Library Lowdown – YOUNG AUTHORS
Young Authors: The deadline is Tuesday, February 15 for 1st – 4th graders. Please see this link for more information. Their submission needs the following:
bound together with a front and back cover that is sturdy
title page with: title, student name, school, teacher and grade
dedication page (behind the title page)
"about the author" page (at the end of the story)
neatly handwritten or typed (an adult can help with the typing)
If you have any questions, please contact Ms. Brauweiler directly.
---
Follow the PTO on Instagram
Follow the Lincoln PTO on Instagram – @Lincoln_Eagles_PTO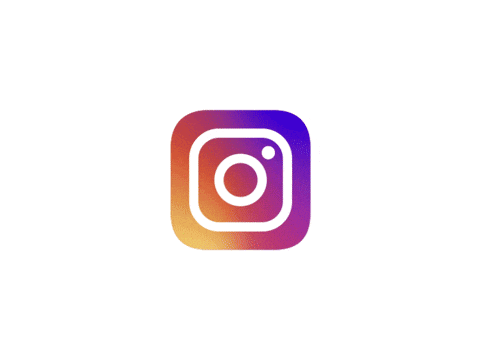 ---
Technology Support
Thank you for emailing powerschool@district90.org or helpdesk@district90.org with your technology questions/issues. Please remember to include as much information as possible, e.g., Student Name, Teacher Name, School, iPad asset tag number, etc. Screenshots, links, websites and any other information regarding the issue is helpful. For example, my iPad/computer can't connect to the XXXXX website when I click on this link.
Additionally, if you have difficulty logging into your child's special area classes, please be sure to reach out to that particular teacher to assist with any login issues.
Securely Home is an app that allows parents to have considerable control over their child's iPad while at home . Please see the attached flier for additional information.
---